Court Filing Reveals Apple's iTunes Radio Had Little Impact on Pandora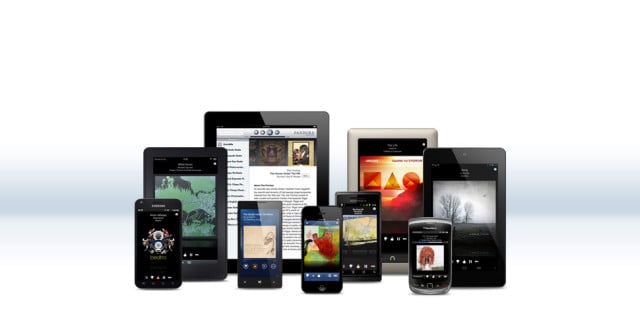 A recently filed court ruling that settled a royalty rate dispute between Pandora (NYSE:P) and the American Society of Composers, Authors and Publishers (ASCAP) also revealed details about the impact that Apple's (NASDAQ:AAPL) iTunes Radio has had on the world's largest online radio network. According to statistics cited in the court filing, Pandora is currently the most successful Internet radio service with over 200 million worldwide users and a 70 percent share of the U.S. market.
Apple's iTunes Radio launched last September as part of iOS 7. Although U.S. District Judge Denise Cote noted that "Pandora considers iTunes Radio a major competitor," Apple's Internet music service has not had a significant, lasting impact on Pandora's user base. "Pandora has continued to grow despite the presence of iTunes Radio," wrote Judge Cote. "This may be due to several reasons, including unique characteristics of Pandora's service, the availability of a Pandora app on Apple devices, and the fact that iTunes Radio is only available on Apple devices."
Besides citing Pandora's various market advantages over Apple's iTunes Radio, the court filing also included a surprising footnote that stated, "Approximately forty percent of Pandora's listeners access Pandora through their Apple devices." In other words, a significant portion of Apple users are selecting Pandora over Apple's native Internet radio service. This statistic appears to confirm an observation that Pandora CEO Brian McAndrews made during the company's fiscal third quarter earnings call last year regarding a slight month-over-month decline in active listeners. "We attribute this decline to Pandora's most casual…listeners experimenting with other services, most likely iTunes Radio," stated McAndrews.
Although Apple was not directly involved in the royalty dispute between Pandora and ASCAP, its iTunes Radio service was referenced several times throughout the ruling because ASCAP tried to argue that Apple's iTunes Radio licensing agreement was a "confirmatory benchmark" for how Pandora's royalty rate should be structured. As noted in the ruling, Apple pays an "industry-wide rate of 10 percent."
However, Judge Cote cited several ways that Apple's iTunes Radio license differs from Pandora's ASCAP license. The significant differences between the two companies' licenses make it practically impossible for the court to determine a fair market value royalty rate for Pandora based on Apple's licensing terms. "For several reasons, it would be a difficult task to make the necessary adjustments to the terms of the Apple license to calculate an equivalent rate for an ASCAP license issued to Pandora, and none of the trial experts attempted to do so," wrote Judge Cote in her ruling.
Although iTunes Radio has yet to present a serious challenge to Pandora's service, Apple's music streaming service saw rapid growth soon after its launch last fall. By October 28, Apple CFO Peter Oppenheimer stated in the company's fiscal fourth quarter earnings call that "the number of unique listeners who have tried iTunes Radio is now 20 million and growing." Earlier this month, data from Statista showed that Apple's iTunes Radio surpassed Spotify to become the third most popular music streaming service in the U.S.
More From Wall St. Cheat Sheet:
Follow Nathanael on Twitter (@ArnoldEtan_WSCS)