Dell's Q2 Earnings Surprise No One, Please No One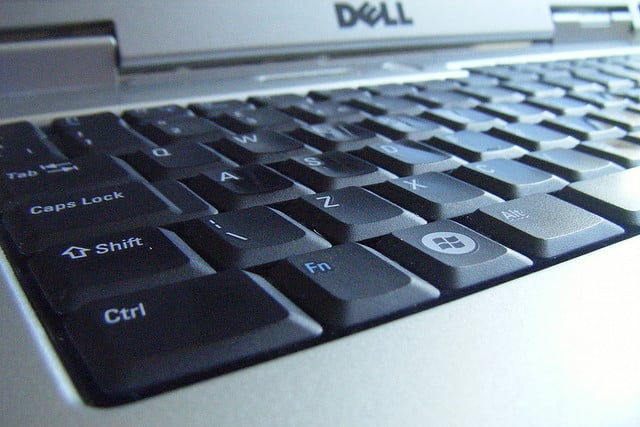 The very public fight for control of Dell's (NASDAQ:DELL) future that activist investor Carl Icahn is waging against the company's founder and Chief Executive Michael Dell has brought the personal computer maker's need to transform itself into the glaring spotlight. The backdrop of the collapsing personal computer market — research firm IDC predicted in May that the global PC market would shrink by 7.3 percent in 2013 — has been reflected both in the argument between Icahn and Mr. Dell over the question of the company's valuation and in the company's finances.
Although Dell's second-quarter earnings managed to clear the low bar set by Wall Street, the results reported on Thursday contained very little good news for investors. Net income came in at $204 million, or 12 cents a share, a 71 percent drop from the $732 million, or 42 cents per share, the company reported in the year-ago quarter.  The company generated $14.51 billion in revenue, in a modest increase from the $14.48 billion a year ago. Excluding certain items, Dell reported a profit of 25 cents per share. On average, analysts expected the PC maker to post net income of 17 cents a share, or 24 cents on an adjusted basis, on revenue of $14.2 billion.
Noting the better-than-expected sales, investors temporarily bid shares of the PC maker up 0.2 percent to $13.72. Yet, as Brian Gladden, Dell's chief financial officer, noted in the earnings press release, it was a "challenging environment" for a company that depends on sales of personal computers for a large chunk of its revenue. The state of the PC market left a clear mark on Dell's second quarter, but the drop in earnings was also partly the result of a deliberate Dell strategy: the company has narrowed its margins to boost market share.
Still, from the beginning of the year through Wednesday, shares gained 35 percent, buoyed up by the offer Michael Dell made to take the company private, where he plans to transition Dell's focus from its core PC business to enterprise computing services without the pressure of Wall Street. Already, Dell has worked to expand into enterprise services, and it remains "committed to our strategy and our customers, and we're encouraged by increasing customer interest in our end-to-end solutions offerings and continued growth in our Enterprise Solutions, Services and Software businesses," said Gladden.
Shareholders are scheduled to vote on Mr. Dell's privatization bid on September 12.
The ravaging effects of the stagnating personal computer industry have helped to push Dell's valuation to a price-to-forward earnings ratio of less than 9 before the offer was announced — a figure about 35 percent below the average multiple of its peers, according to FactSet. Despite its transition efforts, Dell still derives nearly half of its quarterly revenue from that segment.
Yet, many large shareholders have argued for months that his proposal not only undervalues the company, but unfairly eliminates the opportunity for investors in the company to participate in the planned revival.
Activist investor Carl Icahn, a man known for taking large stakes in companies he judges to be ill-managed or undervalued and pushing for change, has been one of the most influential opponents of Mr. Dell's $24.9 billion privatization bid. The firm's opposition has even hindered the takeover's progress; the vote on the proposal has been postponed three times for what Mr. Dell has called lack of shareholder support. The CEO even sweetened his offer to secure more supporting, lifting the offer by a dime to $13.75 last month.
Comparatively, Icahn and fellow shareholder Southeastern Asset Management have proposed a tender offer for 1.1 billion of the company's shares at $14 apiece, which would leave a portion of the company public and keep Dell largely a PC company.
Follow Meghan on Twitter @MFoley_WSCS