Dell's Results Were Not Enough, Icahn Wants to Know More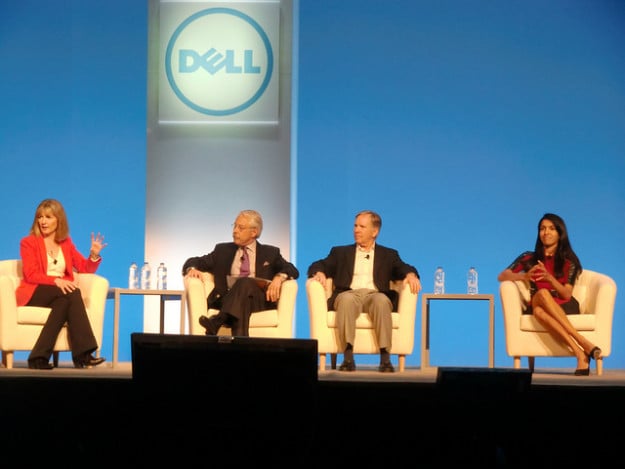 Dell (NASDAQ:DELL) reported first quarter results last Thursday, which showed just how deeply the shrinking personal computer market had hurt its business during the last three-month period. The PC manufacturer reported Thursday that profit dropped 79 percent from the year-ago quarter, and revenue dropped two percent to $14.1 billion, slightly above analysts' expectations for $13.5 billion.
But Carl Icahn, who has made an offer for the company with Dell's largest shareholder Southeastern Asset Management, wants more information on the state of the PC maker's business. However, Reuters reported that Dell is not inclined to give Icahn any additional operational data. The special committee of the board of directors said in a letter on Monday that Icahn's affiliates and representatives had made a number of requests for information, but the committee responded that "unless we receive information that is responsive to our May 13 letter, we are not in a position to evaluate whether your proposal meets that standard."
On May 13, the committee asked Icahn and Southeastern for more details on their proposed offer. Earlier this month, they offered $12 per share in cash or additional shares to existing investors as an alternative to Michael Dell's $24.4 billion bid to take the company private. Mr. Dell argued that the process of transitioning the company into a provider of enterprise computing services would be best done away from public scrutiny, a proposal that was met with displeasure from many shareholders.
Dell's board accepted his offer, but due to Mr. Dell's insider status, a special committee of the company's board implemented a 45-day go-shop period, where other offers could be solicited, so as to avoid giving the appearance of a conflict of interest. Still, many shareholders, most notably Southeastern Asset Management and Icahn, argued that the offer significantly undervalued the company. Southeastern said earlier this year that Dell should be valued closer to $20 per share. This basic belief, that Dell is worth more than the $13.65 per share its founder offered, prompted the duo to make a bid of their own, one that would keep Dell publicly traded.
The special committee said in its May 13 letter that it was not clear whether Icahn intended to make "an actual acquisition proposal that the Board could evaluate" or if he only meant his offer as an alternative in case the pending sale to Silver Lake and Michael Dell was not approved. A vote on Mr. Dell's bid is scheduled to be held by August 2, and the company's board of directors is currently trying to persuade shareholders that the offer is a good deal, given the company's challenges. But Icahn and Southeastern are a formidable opponent; together they hold 13 percent of the company's shares.
Since the Mr. Dell's buyout offer was made at the beginning of February, shares have risen 1 percent.
Follow Meghan on Twitter @MFoley_WSCS
Investing Insights: Has Hewlett-Packard Caught A Bid?