Desperate Broadcasters Turn to Supreme Court in Battle Against Aereo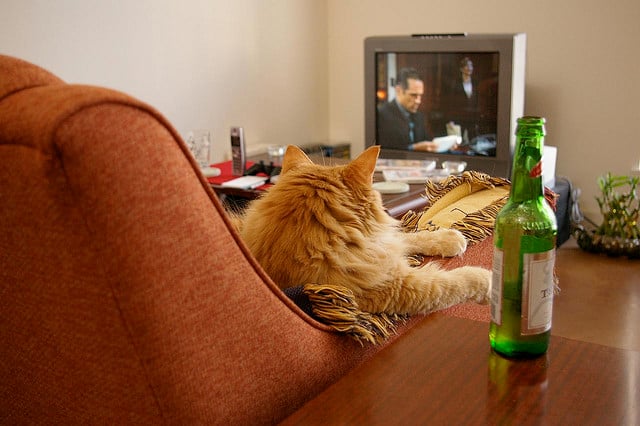 Television networks and broadcasters are in the process of filing a petition with the U.S. Supreme Court over the controversial TV-streaming service Aereo, according to sources who spoke to Reuters.
Aereo allows users to stream live and recorded television content via the Web and a small, dime-size antenna for just $12 per month, which has enraged networks that claim the company is violating copyright laws by providing its users with a public performance of networks' copyrighted content. Plaintiffs in the ongoing lawsuit include Walt Disney Co.'s (NYSE:DIS) ABC, CBS Corp. (NYSE:CBS), 21st Century Fox (NASDAQ:FOX), and Comcast Corp.'s (NASDAQ:CMCSA) NBC.
In April, Aereo had a win in court when a judge determined that the service could continue operating while litigation moved forward. In July, a judge declined to rehear the case despite pleas from the networks. On Thursday, the service got another win when a Massachusetts judge denied Hearst Television's request to stop the service, Variety reported. Now, it looks like the networks' only option is to appeal to the Supreme Court.
In a statement seen by Variety, Aereo CEO Chet Kanojia said on Thursday: "Today's victory belongs to the consumer and today's decision, makes clear that that there is no reason that consumers should be limited to 1950s technology to access over-the-air broadcast television. Using Aereo, a consumer can simply and easily use an individual remote antenna and cloud DVR via the Internet to record and watch-over-the air program."
Networks and broadcasters are complaining that Aereo's service deprives them their ad revenue and subscription fees, which comprise almost all of their revenue streams. There's no reason for advertisers to pay for television commercials if they can be skipped over using Aereo, and there's no reason for consumers to pay for expensive satellite or cable subscriptions if they can access all the programming they want for just $12 per month.
Aereo is different from Netflix (NASDAQ:NFLX) in that it allows users to stream and record live programming, rather than just offering shows on demand like Netflix does. Netflix also cuts deals with content providers and pays for programming rights, while Aereo has thus far gotten away with providing the content to its users without paying for it.
Aereo is currently only available in New York and Boston, but the service has plans to expand around the country. The fact that the small, relatively unknown company has been able to stand up to media behemoths like Disney, Fox, and CBS shows how the television world is rapidly changing despite networks and broadcasters' desperate attempts to cling to the old model.
Disney, Fox, Comcast, and CBS have until October 15 to file their Supreme Court petition, Variety reports.
Follow Jacqueline on Twitter @Jacqui_WSCS
Investing Insights: Does Sirius XM Radio Support a Bullish Run?