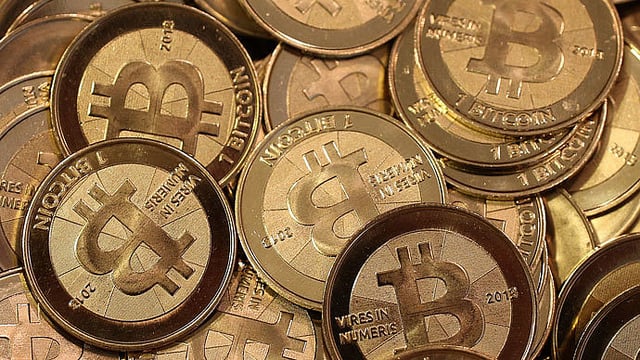 Digital currency bitcoin has surpassed $1,000 during trading on Wednesday for the first time as increasing media coverage and a U.S. Senate hearing on virtual currency has brought increased media attention to the alternative currency. Fox News reports that bitcoin was trading above $1,000 on its biggest exchange, the Tokyo-based Mt. Gox, on Wednesday, showing an increase of over $100 from Tuesday. "It isn't just the bitcoin community saying that bitcoin is used for good things and there's a lot of great potential, we have members of Congress and government agencies who all agree," said Jinyoung Lee Englund, spokesperson for the Bitcoin Foundation in Washington said to Fox News.
Congress held a hearing on bitcoin and other digital currencies on November 18. The Washington Post reported that while many may have been expecting the hearings to focus on the dangers of the virtual currency and the need to police it, the hearing turned into what the Post described as a bitcoin "lovefest," with Bitcoin's leaders testifying that the government shouldn't hamper the development of this new form of currency and managing to convince some of even their toughest critics.
Bitcoin operates without the authority of a central bank or government. Some hail it as the future of currency, others believe it poses a threat to financial stability around the globe. While bitcoin users like the anonymity that comes with using the digital currency, many have pointed out that such anonymity leads to using the currency for illegal activities like money laundering and purchasing drugs. Another downside to the currency is its volatile price, which can be seen with this meteoric rise.
Fox reports that last month an online marketplace for drugs called the Silk Road running on bitcoin was shut down by authorities, who confiscated $3.6 million worth of the currency. But bitcoin advocates say that the de-centralization is the point, as the currency was created as a kind of act of rebellion against oppressive monetary policies. Bitcoin is traded between people without the need for oversight from banks or government authorities.
The currency has moved from being a money alternative used by libertarians, anarchists, and other fringe groups to the world's most talked about and widely accepted form of digital currency. The dating site OkCupid, the blogging site WordPress, the Chinese web services company Baidu, and the social news site Reddit all accept bitcoin.
Bitcoin's leaders said at the Senate panel that they'd be willing to comply with certain laws and regulations, but that they want the development of said rules to be completely transparent. By the end of the meeting, bitcoin took a huge step closer to becoming more widely accepted by the U.S. government without giving up the de-centralized principles of its foundation. That's how Congress helped push bitcoin to its highest value yet.
Follow Jacqueline on Twitter @Jacqui_WSCS
Don't Miss: Pope Francis: Say No to an 'Economy of Exclusion.