Did Elon Musk's Lawsuit Work? SpaceX Is Getting Air Force Support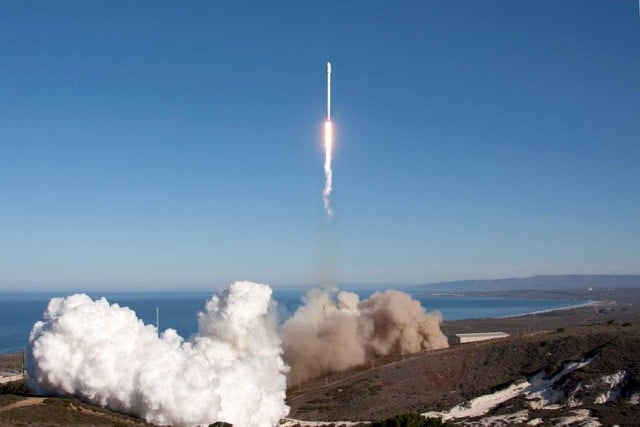 When Elon Musk isn't playing with electric cars or working in solarizing the world, he does what every great businessman and visionary would do: play with rocket ships (well, maybe not.) His rocket company, as it turns out, is becoming quite successful in its own right.
It's doing so well, actually, that even the United States Air Force is working around the clock to ensure SpaceX is fully certified to launch military grade satellites and "We've got folks busting their butt to get SpaceX certified despite what everything in the media seems to say," Lieutenant General Charles Davis said in an interview with Bloomberg. He added that about 100 people are working to make sure the startup has the needed certifications to deal with such sensitive materials.
Davis added that the Air Force is looking for ways that SpaceX can fit into its $67.6 billion launch program, "as he sought to rebut Musk's contention that the service is protecting a monopoly for United Launch Alliance LLC," Bloomberg said. The latter is a joint program between Lockheed Martin and Boeing, and dominates all military-related satellite launches. 
"We've had to react to SpaceX and members of Congress," Davis said. "Now there's allegations of cronyism; there's allegations of 'you just want to give money to ULA because you don't want to have a new entrant certified.'" SpaceX was so serious about it that it sued the Air Force n claims that the Air Force illegally shut SpaceX out of launch contracts.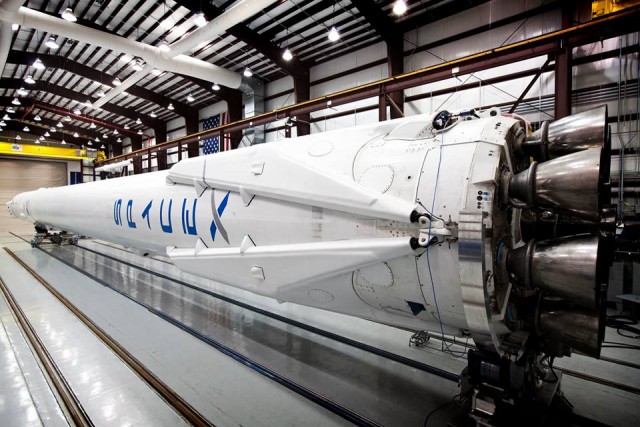 In his lawsuit, Musk also noted the U.S.'s reliance on Russian-built engines by United Launch Alliance. Just a couple of days ago,  Russia's deputy prime minister said that the country will no longer export the rocket engines to the U.S. to launch military payloads in response to the sanctions that have been placed by the U.S. over he Ukraine situation. While it's unfortunate that Moscow and Washington cannot seem to resolve their differences, it's setting up SpaceX in a pretty favorable position to win military launch contracts.
"Space launch innovation has stagnated, competition has been stifled," Musk said at a congressional committee in March. Under Boeing and and Lockheed's monopoly, the prices to launch whatever have soared astronomically (pun absolutely intended.) That cost, due to the nature of the military, ultimate comes down to the tax payer.
Davis said the competitive launches were reduced temporarily to save $400 million through 2019, Bloomberg reported. SpaceX will be able to bid on launches after 2017/ Currently, United Launch Alliance has the contracts in hand for $2.6 billion worth of launches for 36 launches through 2017 and contracts for maintaining a launch capability between missions.
"It is our belief and our goal that we will get SpaceX certified, or somebody, to the point that they can" put all Air Force satellites in orbit by about 2018, including heavy and high-risk payloads, Davis said. "I know we have a company out there that says 'we can do everything for you already,' and I know that's not exactly the case yet. We are trying to get them there," he said, referring to SpaceX.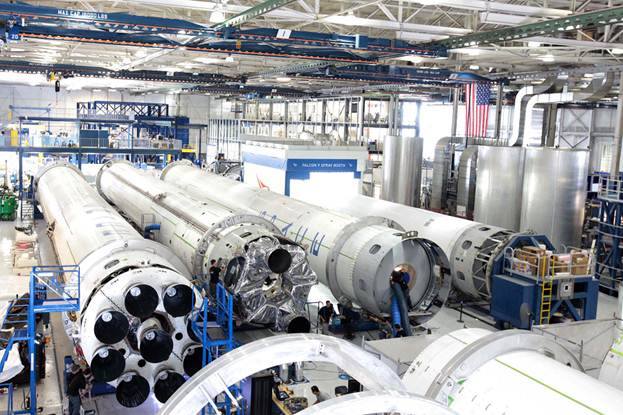 Emily Shanklin, a spokesperson for SpaceX, said that the company could be saving taxpayers over $1 billion annually, were it allowed to compete for contracts now, rather than later. She said in an email to Bloomberg that the company already qualifies to compete for launches, and that the certification process provides "an opportunity to audit the safety and reliability of our launch vehicles. We welcome the Air Force's continued review of our processes."
Perhaps — and hopefully — SpaceX's ability to penetrate the military's solid monopoly in this regard may inspire others to do the same in other branches of military, or government overall. Given that competition is generally best for the consumer, it would be logical to assume that competition for government contracts — supported by the taxpayers — would also be beneficial and help protect against needless spending.
More From Wall St. Cheat Sheet: