Did Groupon's Earnings Contain Evidence of a Turnaround?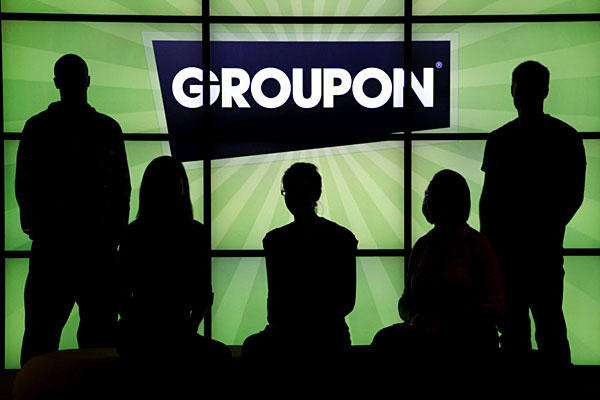 "We significantly exceeded our operating income expectations, and delivered our strongest quarter ever in North America, due in part to accelerated billings growth of 30%," said Groupon's (NASDAQ:GRPN) Chief Executive Officer and company co-founder Eric Lefkofsky. "With two quarters on the job, I'm pleased with the progress we've made in such a short time."
He noted that the online coupon service has gained more traction in the ever-more-important arena of mobile; nearly 50 percent of the company's June North American transactions came from mobile, and to date, more than 50 million people have downloaded the Groupon app worldwide.
"The Board is encouraged by Groupon's performance under Eric's leadership, and we're pleased that he has agreed to lead the company through this important stage of its evolution," expounded Chairman Ted Leonsis. On Wednesday, the company, which offers consumers the opportunity to prepay for discounted goods, reported quarterly results that matched Wall Street's expectation and announced that Lefkofsky, who had been acting as the interim chief executive, would be holding the position permanently.
Earlier this year, all was not well with Groupon; on February 27, the daily-deal company reported a fourth-quarter loss larger than the one posted the previous quarter, as slowing growth and contracting margins added greater pressure to its business. Investors responded quickly to the report and sent shares tumbling down as much as 25 percent in after hours trading. Groupon's dismal forecast for the current quarter did not help give investors any more confidence. And this gave the board the opportunity do what they wanted to do after the company's third quarter results were reported last November — fire Chief Executive Officer Andrew Mason.
Since March, shares have advanced more than 90 percent, and Groupon's second quarter earnings only served to keep the stock on its upward trajectory. Shares jumped as much as 17.89 percent, to $10.28 on Wednesday.
"It's a reflection on how investors look at the installation of Eric Lefkofsky as permanent CEO," explained Macquarie Research's Thomas White via USA Today, regarding the stock's movement. "There are signs of progress."
Analysts had been awaiting the report, which will be closely inspected for signs of growth. In the second quarter, revenue rose 7.1 percent to $608.7 million, surpassing the $606.2 million that was expected. This increase, along with the jump in mobile transactions, showed that Groupon has begun to find success with its marketplace business.
Still, investors are wondering whether Groupon will be able to generate further growth as it looks to expand and whether the increasing competition to provide discounts will slow that expansion. More immediately concerning is that fact that while the results met expectations, the forecast for the current quarter was below expectations.
Follow Meghan on Twitter @MFoley_WSCS