Did Michael Dell Really Undervalue His Company?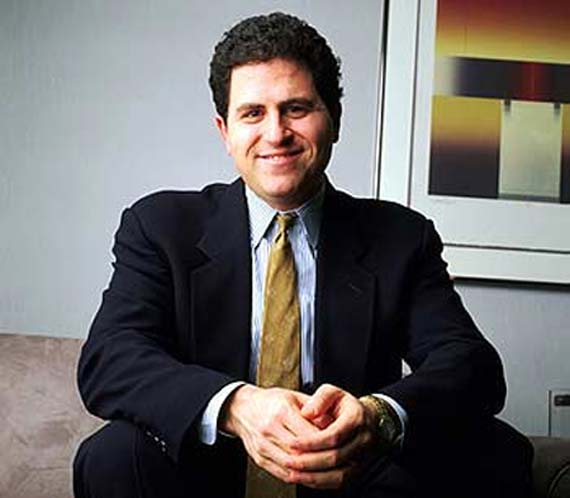 The odds of Michael Dell's bid to take the personal computer company he founded private being accepted by shareholders are growing increasingly long. Institutional Shareholder Services is not convinced his proposal is best for Dell (NASDAQ:DELL), and a negative recommendation by the influential investor-advisory firm could increase the likelihood that investors will oppose his offer. While CNBC reported Tuesday that ISS would likely vote against the deal, it has yet to make a final determination.
Shareholders may be more favorably disposed toward Mr. Dell's $24.4 billion bid if the CEO and his partners sweeten the $13.65 per share offer, sources familiar with the transaction told Bloomberg. The problem with that course of action is that his buyout partner, private-equity firm Silver Lake, may not continue backing Mr. Dell's bid even though banks financing the transaction are working on a contingency plan to increase the offer.
Both Dell's worsening performance and the deterioration of debt markets since the transaction was first announced February 5 have contributed to Silver Lake's growing uncertainty in the viability of the go-private deal.
That Dell's situation grew worse during the first half of the year came as no surprise to the industry. The severity of the shrinking personal computer market was on full display in Dell's first-quarter results: the PC manufacturer reported mid-May that profit dropped 79 percent from the year-ago quarter and revenue dropped to $14.1 billion.
However, the results did produce one unexpected side effect by offering a new perspective for both Dell and activist investor Carl Icahn of Icahn Enterprises (NASDAQ:IEP). The first quarter's disappointing results gave some added weight to Mr. Dell's effort. "Hardware margins were pretty abysmal, which should generally support (Michael) Dell's bid," Morningstar analyst Carr Lanphier told Reuters after the earnings were released. "But Michael Dell's strategy is also to be aggressive in pricing, to win key contracts." Still, "it doesn't seal the case one way or the other."
Dell's performance did seal the case for its special committee of board of directors, charged with overseeing the company's go-private transition. The committee recently encouraged Mr. Dell and his partners to increase their offer, and in documents prepared for a meeting with ISS, it argued vehemently against the rival bid made by several of Dell's largest shareholders. Icahn and Southeastern Asset Management have asked shareholders to accept a tender offer for $1.1 billion shares at $14 apiece, which would leave a portion of the company public and keep Dell largely a PC company.
But the committee said that proposal not only had a funding problem but would "dramatically elevate risk profile and uncertainty for existing Dell shareholders." As for Mr. Dell, he said he expects the company's stock will fall about $7.90 a share based on trailing earnings if his leveraged buyout offer is voted down. If Icahn's proposal is accepted, the terms would add substantial debt, decrease financial flexibility and "hurt the company's ability to weather an economic or business downturn," Mr. Dell said in a June 21 regulatory filing. "It would also jeopardize customer perception and employee retention."
"Michael has to raise his price or lose the company he thinks is his company," Erik Gordon, a University of Michigan business professor, told Bloomberg. "The special committee has been his biggest supporter, and when your biggest supporter tells you your offer isn't going to win, you pay attention."
Meanwhile, Icahn has secured $5.2 billion in debt financing needed to support his $14 per share buyback, his latest attempt to circumvent Mr. Dell's leveraged buyout offer. The investor, who holds an 8.7 percent stake, said his plan would address two shortcomings of the LBO proposal: its undervaluation of the company and its elimination of the opportunity for shareholders to profit from any future improvement in Dell's performance.
The months-long tug-of-war over Dell will culminate at a shareholder vote scheduled for July 18. The buyout's success requires the approval of a majority of shareholders except Mr. Dell, who owns 15.6 percent of the company's shares. For Icahn's proposal to be implemented, shareholders would first need to vote down the buyout and then give him control of the board in a so-called proxy fight.
 Follow Meghan on Twitter @MFoley_WSCS