Did Netflix Disappoint or Were Investors Too Enthusiastic?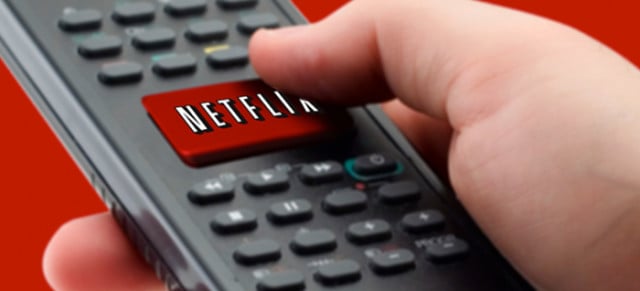 With the success of in-house created House of Cards and the fourth season of Arrested Development, which included several Emmy nominations, investors were banking on an exceptional earnings report from Netflix (NASDAQ:NFLX). But, on Monday, the streaming-video provider reported second-quarter results that left investors wanting more after shares dropped as much as 7 percent in after-hours trading. The company reported earnings of 49 cents per share, beating expectations of 40 cents, while revenue came in at $1.07, just in-line with expectations.
In the year-ago quarter, Netflix earned 11 cents per share on a revenue of $889 million.
What was more disappointing was the number of new subscriber additions, a key metric for analysis. Netflix's original series are a big draw for viewers. The company even noted that while it "generally expect[s] net additions in Q2 to be lower than prior year Q2 due to increased net-add seasonality" as the company grows, this second quarter was an exception. That exception was attributed to the launch of Arrested Development, which already had a "strong brand and fan base." For the three-month period, net streaming subscriptions in the United States amounted to 630,000. However, analysts had been expecting the new series would bring in closer to 900,000 new subscribers.
As for its own assessment on the past quarter's results, the company noted that "in addition to growing members at a faster rate than expected, our outperformance is due to timing shifts on content deals and to a lesser degree just spending less on content than expected."
Before the earnings release, expectations were running high. As Bloomberg noted, Netflix has been the best-performing U.S. stock in the Standard & Poor's 500 in 2013, despite the fact that a quick perusal of the company's previous financial reports would uncover negative free cash flow, an increase in liabilities for new movie and television-show content, and a long-term spike in unpaid subscribers. But the stock has gained 220 percent in the past 12 months and more than 185 percent this year through Friday. While shareholders were perhaps uninterested in the problems, or any whispers of a bubble, analysts were less confident. Of the 37 Bloomberg-listed analysts covering the stock, 26 have advised investors to sell or hold their stakes, citing the "perceived limits on customer numbers and the high price of shares."
The stock hit a 52-week high of $270.31 on July 18.
Still, it must be noted that Netflix is much stronger than it was in the second quarter of last year when it was struggling to secure content and shares were trading in the low $50 range. An article published by The New York Times on Sunday made the argument that television has foreseen its future and "Netflix is there." Noting that both Apple (NASDAQ:AAPL) and Google (NASDAQ:GOOG) were "making waves in the television world" last week after reports circulated suggesting that the companies were "renewing efforts to use technology to transform the box in your living room," the piece's author, David Carr, wrote that Netflix has already done that. The company has transformed itself as well; it is now the largest source of download traffic on the Internet, and despite the pricing fiasco in 2011, the company has managed to use "its expertise in technology and algorithms" to secure more than 36 million subscribers worldwide.
Comments made by Chief Executive Officer Reed Hastings in the company's letter to shareholders reinforced that idea. With the new emphasis on original content, Netflix's management is trying to make the company more than just a streaming site; it wants to be able to compete with companies like Time Warner's (NYSE:TWX) HBO.
"Over the last six months, our move into Original programming has begun to redefine Netflix in the eyes of consumers," stated Hastings. "Our first five series — Lilyhammer, House of Cards, Hemlock Grove, Arrested Development Season 4, and Orange is the New Black — have engaged large audiences across our markets and are very different, allowing us to broaden our overall reach with each new Original."
 Follow Meghan on Twitter @MFoley_WSCS