Did Snapchat Blow Off Google, Too?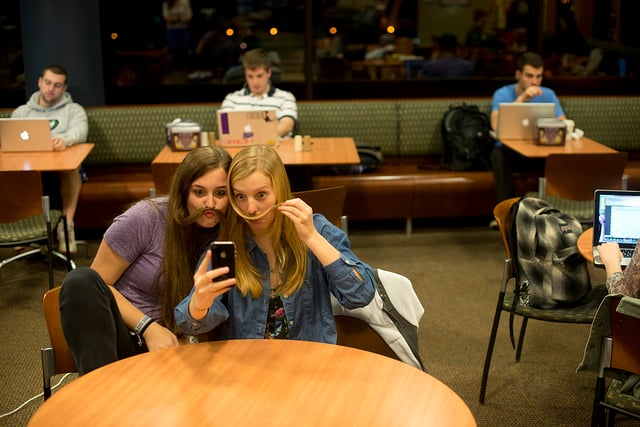 After news broke that photo-messaging app Snapchat blew off a $3 billion offer from Facebook (NASDAQ:FB), the Internet is buzzing with rumors of other big offers the company has reportedly rebuffed. According to Valleywag, Snapchat has rejected even bigger offers from Google (NASDAQ:GOOG) and Chinese company Tencent Holdings (TCEHY.PK) as the app seeks to reach 400 million snaps per day in order to drive its valuation even higher.
According to Valleywag's source, Tencent offered Snapchat $3.5 billion, which it turned down. Google then supposedly upped the ante to $4 billion, which Snapchat also decided not to take. Snapchat CEO Evan Spiegel has apparently decided to wait until next year to raise funding, hoping to hit some big usage numbers in the meanwhile. These comments back up a Wall Street Journal report that broke the story of Snapchat turning down Facebook's offer, although that article said Tencent offered $4 billion.
Valleywag's source also said that Google was interested in the app because it lags so far behind Facebook in social media; the Internet search giant would have left Snapchat as a standalone app.
The $3 billion offer from Facebook would have been Facebook's largest-ever acquisition. Facebook is interested in Snapchat not just for its 300 million monthly users but also because it's claiming the young, smartphone-addicted user base that Facebook said it may be losing grip on in its third-quarter earnings report. Snapchat is spreading like wildfire, having reached 300 million monthly users in just two years of existence. It took Yahoo's (NASDAQ:YHOO) blogging site, Tumblr, twice as long to reach that figure.
As many have already noted, $4 billion is a big sum to turn down when there's no apparent way for your product to actually make money. Snapchat's photo messages disappear a few seconds after viewing, allowing users to send embarrassing or sexy photos without having to worry about the images coming back to haunt them. How Snapchat expects to monetize such a platform is unknown for now, which raises the question as to why the likes of Google and Facebook think it's worth so much money, and the even bigger question of why Snapchat thinks it's worth so much more.
Follow Jacqueline on Twitter @Jacqui_WSCS
Don't Miss: Google: Government User Info Requests Have Doubled Since 2009.