Did Sony Violate U.S. Sanctions With Iran Sales?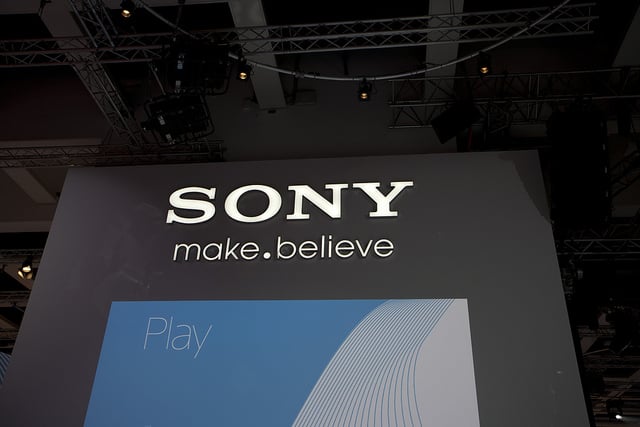 Sony Corp. (NYSE:SNE) has been selling its products to Iran through a third party, according to the company's recent SEC filing, and may have violated U.S. sanctions against doing business with the Iranian regime in doing so. Bloomberg reports that Sony's activities were outlined in a filing in accordance with U.S. policies. It's unclear if the U.S. will take action against Sony.
The sales in question amounted to $13 million and included security cameras and broadcasting equipment that were sold to dealers in Dubai. According to the report, Sony was aware the dealers were going to sell — or had previously sold — the equipment to groups in Iran, including the information tech department of the Iranian Police. Sony made profits of $500 million from the sales.
If the materials were proven to go directly to the hands of the police force, the U.S. could consider the sale as potentially assisting the oppression of the Iranian people. To discourage these transactions, the U.S. can levy fines against offending companies, though it's more difficult to punish an overseas company like the Japan-based Sony. In the filing, Sony officials disclosed the sales and maintained no U.S. sanctions were violated.
The tech company's filing said it "believes that, and maintains policies and procedures designed to ensure that, its transactions with Iran and elsewhere have been conducted in accordance with applicable economic sanctions." The company admitted that mistakes can be made, adding, "there can be no assurance that Sony's policies and procedures will be effective."
If Sony is proven to have violated sanctions, the U.S. could consider fining the company, though it's unclear if regulators will pursue the matter. Japan's relations with Iran became complicated after the country needed another fuel source and had to deal with the heavily sanctioned regime. The U.S. does permit the sale of medical equipment to Iran, and Sony's filing indicated it had done business with the country's Ministry of Health through its Dubai dealers.
Mark Dubowitz, an executive at the Foundation for Defense of Democracies, told Bloomberg he saw the effects as twofold if Sony was found to have violated sanctions. Companies who sell to the Iranian regime "run the risk of U.S. sanctions as well as the moral opprobrium from aiding the regime's repression of the Iran people," he said. Sony said it had no plans to alter its business practices.
Don't Miss: Apple Uses Its Head With New iOS 7 Gesture Controls.