DirecTV Says Comcast Merger Must Be 'Appropriately Scrutinized'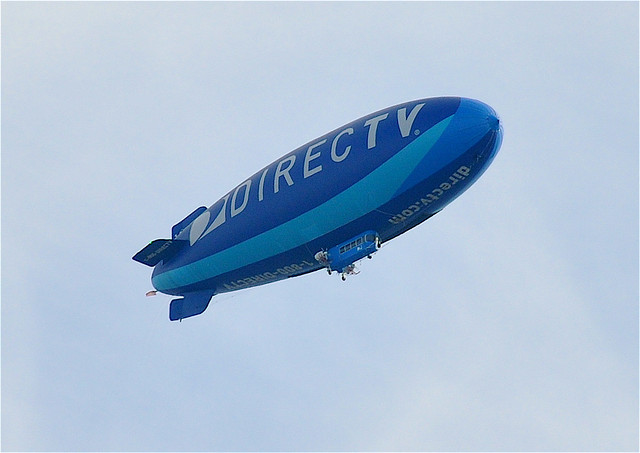 DirecTV (NASDAQ:DTV) CEO Mike White has said that the upcoming merger between Comcast (NASDAQ:CMCSA) and Time Warner Cable (NYSE:TWC) needs to be closely observed by regulators, though DirecTV isn't sure what stand it will take on the huge consolidation.
"Certainly, if the deal is approved as proposed, it clearly represents an unprecedented media concentration in one company. I guess I think the challenge in terms of what posture we take in Washington, D.C., we haven't decided yet. But I think one of the challenges is to try and ensure that it is appropriately scrutinized in some kind of unique ways than you might traditionally look at," White said during a conference call after DirecTV posted its fourth-quarter results. "I think it certainly creates some significant changes in the competitive landscape that we need to think hard about."
DirecTV's fourth-quarter results showed that the company had 38 million satellite TV subscribers at the end of 2013. Full-year revenue rose 7 percent to $32 billion and profit grew 8 percent to $8.1 billion.
Last week Comcast, the largest cable provider in the country, announced its intention to buy Time Warner Cable. If that deal is allowed by regulators to pass, it will give Comcast 30 million subscribers, or 30 percent of the pay-TV market, and a presence in 19 out of 20 markets in the United States. The new Comcast will be far and away the dominant company in both cable and broadband Internet service in the U.S., which has led many to worry about the effect such a monopoly could have on consumers.
White did say he doesn't believe the consolidation will necessarily be bad for consumers. "Consolidation in the industry is the only way I know, from a marketplace standpoint, to put some further break on growth rates above and beyond normal inflation. So on the one hand, I could certainly say if you're negotiating with 30 million subscribers, you probably have more leverage," White said. "On the other hand, it's a very complicated dynamic because that leverage might not flow through to the rest of the competitors."
One of the reasons many believe the merger will be allowed to pass is because technically, cable companies don't directly compete with each other, as different options are available in different markets and many markets only offer one choice for cable service. Instead, they compete with satellite TV providers like DirecTV and online streaming options like Netflix (NASDAQ:NFLX) — kind of. Since you need Internet to use online streaming and Comcast will likely soon provide the broadband where you live if it doesn't already, Netflix isn't as big of a threat to Comcast as it could be.
That's not to say Netflix hasn't changed the pay-TV landscape completely. The service is incredibly popular and has fueled a growing movement of cord-cutters who drop pay-TV in favor of online streaming. As Google (NASDAQ:GOOG) ramps up its Google Fiber gigabit Internet service with plans to expand to a variety of cities, Comcast will have more to worry about in terms of consumers dropping the company completely for a cheaper, faster Internet package.
White said that Google Fiber hasn't yet grown to the point that it's had an impact on DirecTV, although he doesn't see that as outside the realm of possibility in the future. It's also important to note that DirecTV isn't an Internet provider itself. "I mean, it hasn't been a material impact on us one way or the other. Although we're happy to see naked broadband opportunities for our customers, we think it's good for our company," White said of Google's Fiber project during the DirecTV conference call. "But frankly, from our perspective, the more competition in the broadband space, the better. We're happy with that."
More from Wall St. Cheat Sheet:
Follow Jacqueline on Twitter @Jacqui_WSCS