Dish and Disney Sign a Deal, Kiss Auto Hop Goodbye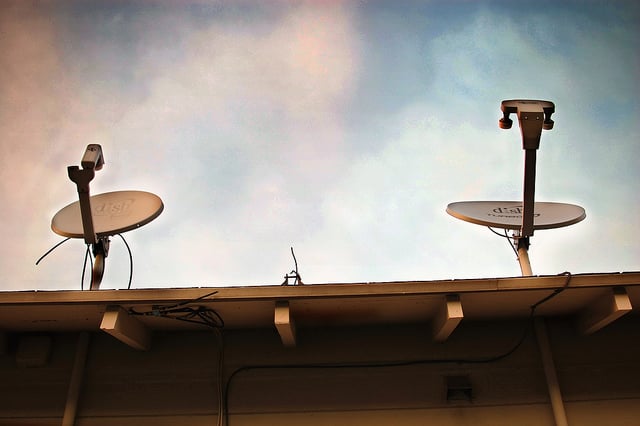 Dish Network (NASDAQ:DISH) and ABC-owned Walt Disney (NYSE:DIS) have come to an agreement over Dish's controversial Auto Hop feature that allows viewers to automatically skip all the commercials in some prime-time shows carried by the four major broadcasters, ABC, CBS Corp's (NYSE:CBS) CBS, Comcast Corp's (NASDAQ:CMCSA) NBC, and 21 Century Fox's Fox. Although Dish and Disney have long butted heads over the ad-skipping feature, Dish has agreed to halt the use of it for ABC shows as part of a new long-term programming deal the two companies confirmed late Monday. The Wall St. Journal broke the news later that night, reporting that although the curtailing of Auto Hop is a major concession in favor of Disney, now, the deal is still appealing to Dish because Disney granted it online video rights to its flagship TV channels on terms that will allow Dish to launch an Internet-based TV service. That marks the first time Dish has been offered such rights.
The Auto Hop feature that Dish unveiled in 2012 has been a point of contention among major broadcasters since its launch, leading to many legal disputes that only recently got resolved. Broadcasters' issue with Auto Hop, the feature that requires only one click to skip all the commercials in primetime shows, is that it has the potential to hurt advertising revenue, and now that the TV industry is getting tighter than ever, that's a setback it really can't endure. ABC was in the thick of litigation with Dish when the two parties finally came to an agreement, but with it, ABC agreed to drop its litigation against Hopper.
It's not surprising that consumers have responded well to Dish's feature that allows them to skip commercials even easier than fast-forwarding via DVR, but Dish Chair Charlie Ergen's argument behind the Auto Hop function is somewhat more noteworthy. According to the Journal, the chair said in mid-2012 that he hoped Auto Hop would force the networks to develop "more meaningful" ads, making commercials more appealing to consumers, but according to an analyst call in February, he wasn't pleased with the results. He said via the Journal that Dish had "really got no traction with broadcasters trying to change the model to make commercials more meaningful to consumers."
So, the question remains, does Dish's new deal with Disney evidence that Ergen is giving up on his ambition for broadcasters, or does it indicate that Dish executives are simply willing to go above and beyond for online streaming rights? The latter argument may bear more weight, considering that Dish is now in the driver's seat next to major technology companies, working diligently toward creative online versions of pay TV. Before Monday, Dish was unsuccessful in drawing out such rights from TV channel owners, but the Englewood, Colorado-based company finally just got what it came for.
Now, it'll be interesting to see how the other major broadcasters respond, because they could agree to similar deals that Dish paved the way for. According to the Journal, Dish subscribers will now be able to access Disney channels' online and mobile apps such as WatchESPN, and they'll also have access to a new English-language news and entertainment channel that is a joint venture between Disney and Univision Communications, along with a new sports channel, SEC Network.
More From Wall St. Cheat Sheet: