Dish Claims SoftBank-Sprint Deal Threatens National Security (Again)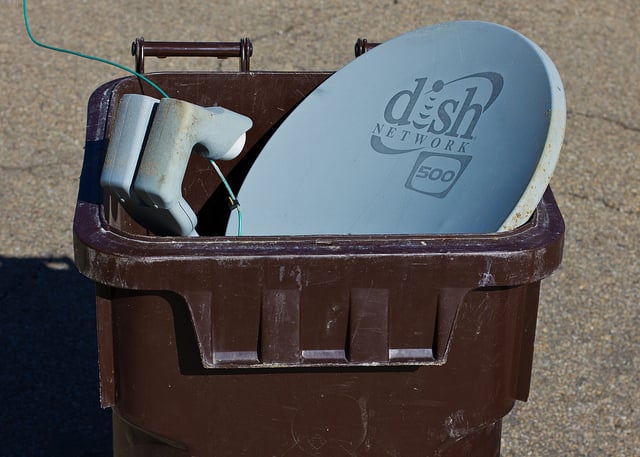 Dish Network's (NASDAQ:DISH) latest tactic to stall the upcoming deal between Sprint Nextel Corp. (NYSE:S) and SoftBank by insisting that the deal needs an additional review from the Federal Communications Committee, is "nonsensical," according to the Japanese-based SoftBank.
People with knowledge about Dish's plans said not to count the company out of the running for Sprint, after SoftBank sweetened its deal for the number three wireless network in the U.S. earlier this week — but Dish's accusations are sounding a bit familiar. That's because Dish launched a pointed campaign claiming that a deal with SoftBank would threaten national security back at the end of May, when Dish first made its $25.5 billion competing offer for Sprint.
Those accusations were related to SoftBank's use of equipment made by Huawei, a company that has been accused of having close ties with the Chinese government. Dish claimed that a deal between Sprint and SoftBank would leave the U.S. vulnerable to cyber-attacks. SoftBank has since promised not to use any equipment made by Huawei, and has moved forward in obtaining approval from the Committee on Foreign Investment.
SoftBank recently raised its deal for Sprint from $20.1 billion, a figure that most investors felt undervalued the company, to $21.6 billion. In raising the bid, SoftBank cut the $8 billion it planned to spend on making Sprint a stronger competitor against rivals Verizon Wireless (NYSE:VZ) and AT&T (NYSE:T) to $5 billion, using the extra $3 billion to sweeten the deal for Sprint's shareholders.
Dish wrote to the FCC, claiming that SoftBank needed to use the entire $8 billion to improve Sprint's network in order for the deal to be in the best public interest. SoftBank responded with its own letter to the FCC outlining other ways the new deal is in the public's best interest, including how Sprint will benefit from SoftBank's experience and how their combined number of customers will give them more room to negotiate the cost of network equipment and new technology.
Dish believes that $3 billion change is enough to warrant an additional government review on the deal. One of SoftBank's major advantages was having been in the process of FCC review for awhile, meaning they are much closer to getting approval and much closer to putting cash in the pockets of Sprint's shareholders than Dish, which has yet to go before the FCC in regards to purchasing Sprint. If Dish can force SoftBank to undergo additional government reviews, the Japanese company will lose its advantage.
Dish is facing a June 18 deadline to present Sprint with its best and final offer, so it remains to be seen if the satellite-TV operator has any more tricks up its sleeve that could slip-up SoftBank.
Don't Miss: Does Apple Hate Its Enterprise Users?