Disney Overcomes Lone Ranger Losses with ESPN's Help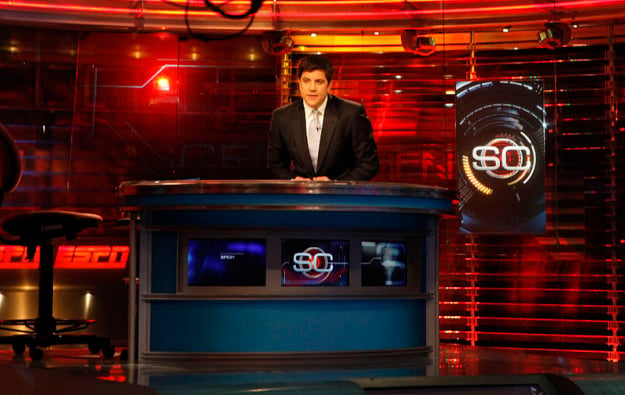 Walt Disney Co.'s (NYSE:DIS) most profitable enterprise, the ESPN sports network, will be a topic of discussion at Allen & Co.'s annual gathering of dealmakers in Sun Valley.
ESPN President John Skipper will attend the conference, along with a number of sports team owners, agents, and league commissioners. Other attendees include National Basketball Association Commissioner David Stern, and Chicago Bulls and Chicago White Sox owner Jerry Reinsdorf. A major concern that's likely to be raised at the meeting will be the rising cost of sports programming.
While Skipper said ESPN is trying to reduce its sports programming costs, several deals made earlier this year reveal how expensive access to that programming has become. Time Warner Cable Inc. (NYSE:TWC) paid more than $7 billion for the right to show the Los Angeles Dodgers's games for the next 25 years.
ESPN will soon have a new competitor to face in 21st Century Fox (NASDAQ:FOXAV), which is set to launch its new cable network, Fox Sports 1, next month. Fox Sports 1 recently purchased a 49 percent stake in the New York Yankees's Yes network.
ESPN took a ratings dip while airing the Wimbledon tennis tournament. Ratings for the tournament were down from a year earlier, something Skipper blamed on the players' lack of sex appeal. "They're not as sexy," Skipper said of Wimbledon men's finalists Novak Djokovic and Andy Murray compared to last year's star, Roger Federer.
Some analysts have expressed concern over the losses Disney is likely to take from The Lone Ranger, which had a highly disappointing opening weekend, only bringing in $48.9 million in domestic box office sales. That number does not put the film on trajectory to cover its $250-million production costs, plus marketing costs. Analysts are expecting Disney to post a $190 million write-off on the project.
Overall, analysts are still optimistic about Disney, pointing out that ESPN and its theme parks bring in the bulk of the media giant's cash, and that the new line of Star Wars films, the first of which is set to come out in 2015, will likely be successful for the company.
Follow Jacqueline on Twitter @Jacqui_WSCS
Don't Miss: Watch Out Pandora, SiriusXM Is Looking Good.