Disney vs. Dish: Are There More TV Blackouts to Come?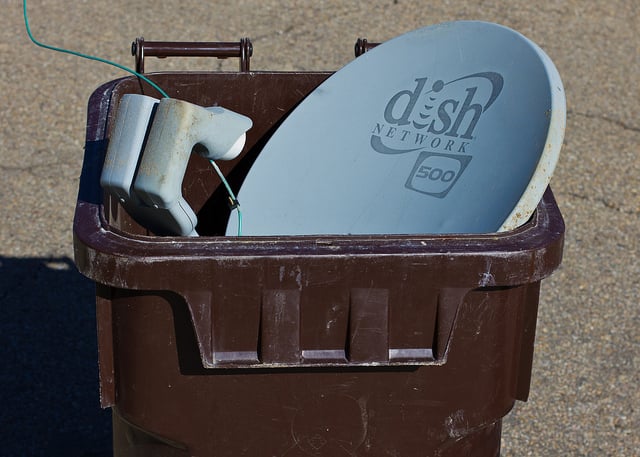 Walt Disney Co. (NYSE:DIS) and Dish Network (NASDAQ:DISH) are currently negotiating an agreement over retransmission fees, which is leaving some Dish customers worried about having access to Disney content, including programming from ABC and ESPN.
Bloomberg reporter Alex Sherman doesn't believe the fight will get as nasty as the one between Time Warner Cable (NYSE:TWC) and CBS Corp. (NYSE:CBS), which left some Time Warner customers without access to CBS programming for more than a month and eventually required the intervention of the Federal Communications Commission. The spat came to an end over the Labor Day weekend.
"Both sides have already come out and said, 'Look we're negotiating, things are proceeding well,'" Sherman said in a Bloomberg TV interview of the Disney-Dish battle. He added: "It's very easy to have good feelings this early on. When we get closer to that September 30 deadline, if nothing is done, we'll have a better read on exactly what the situation is."
Sherman also said that Dish could decide to put the squeeze on Disney's retransmission fees, because another blackout so soon after the CBS-Time Warner dispute could cause Congress to decide it needs to take a look at the fees, something Dish has advocated.
Retransmission fees are the fees networks charge pay-TV providers to carry their content. In the past, networks have had all the leverage in negotiations because pay-TV providers could lose subscribers from a blackout. But recently, pay-TV providers have been fighting back against the increasingly expensive fees.
Sherman did say he still believes Disney has more leverage than Dish in this argument, especially with ESPN on its roster. He pointed out that many of Dish's 14 million customers want to watch ESPN, especially since football season has just begun. Dish could start losing subscribers very quickly if a blackout occurred during a big game.
Sports programming in particular has gotten extremely expensive, but it's also one of the only things pay-TV services have that online streaming options don't. According to Sherman, Dish CEO Charlie Ergen said that someday there will be a pay-TV provider that will stop carrying sports programming because of the costs, though he didn't go so far as to say that provider would be Dish.
The question is, what's stopping a pay-TV customer from ditching expensive satellite or cable TV services for the much cheaper Netflix (NASDAQ:NFLX) or Hulu if they can't watch live sports? It's a question that pay-TV and sports networks will have to answer soon, even if negotiations between Dish and Disney are settled peacefully.
Don't Miss: Did BlackBerry's U.S. Sales Force Just Get Cut in Half?
Follow Jacqueline on Twitter @Jacqui_WSCS