Do Banks Know a Secret About Sprint and T-Mobile We Don't?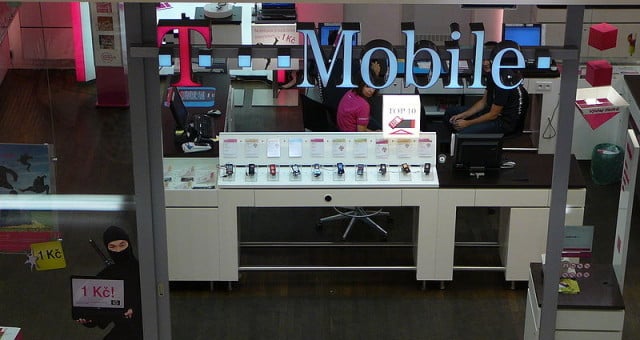 Sprint (NYSE:S) stock was rising on Friday after an increasing number of reports indicated that the company is laying the groundwork for a potential buyout of its smaller rival, T- Mobile US (NYSE:TMUS). Shares of Sprint were up 6.6 percent, sitting at $9.85 at the close in New York on Friday.
T-Mobile shares also finished up, at 4.69 percent at $31 as of 4 p.m. Eastern. According to The Wall Street Journal, T-Mobile currently has a market value of $21.8 billion; shares have risen 16 percent since the Journal broke the story that Sprint is mulling a possible bid for T-Mobile.
People familiar with the matter now say that a handful of banks are working on proposals for financing a bid by Sprint for T-Mobile. Rumors have yet to be confirmed, but WSJ sources maintain that a deal worth up to $20 billion could be secured by the first half of 2014 — if it can get past regulators, which is still up for debate.
According to theJournal, Sprint hasn't yet decided whether to propose a bid, but CEO Masayoshi Son met with senior bank executives Thursday in New York. Sources speculate that the discussion revolved around possible offers. Deutsche Telekom AG, which owns about 67 percent of T-Mobile, also is undecided over whether it will agree to a bid, but it has reportedly been considering a U.S. market exit for a while now, and an alluring deal from Sprint could be the nudge it needs.
Still, if Sprint's meetings with bank executives in New York really were about formulating a plan for a bid, it is still unclear whether Sprint and T-Mobile would be able to get a deal past regulators. The Wall Street Journal reports that the U.S. Department of Justice likes having four national competitors in the wireless industry; combining Sprint and T-Mobile would axe one of them.
Regulators recognize that merging the two companies would keep wireless infrastructure costs down, because having more customers helps deflect the high cost of building and maintaining networks — so it is still possible that even if Sprint and T-Mobile agree on a deal, it'll fail to get through.
The bid is also something that rivals AT&T (NYSE:T) and Verizon (NYSE:VZ) would likely rather see get shot down. These companies already pay more than T-Mobile and Sprint do when it comes to infrastructure costs, and a Sprint-T-Mobile merge would only further expound the problem. The Journal reports that merging the two companies would eliminate $5 billion in annual costs, and their combined market value would ring in in at $57 billion.
More from Wall St. Cheat Sheet: