Do iPad Sales Predict a New Product Launch?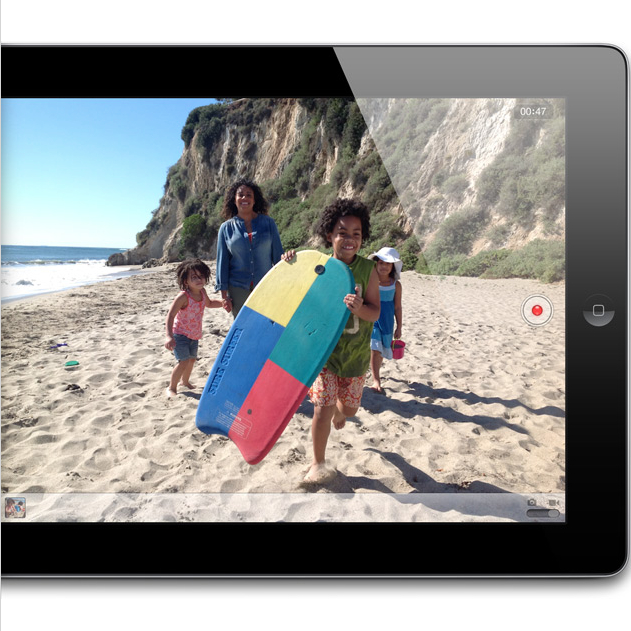 Rumors of an imminent new product launch from Apple (NASDAQ:AAPL) were given some traction recently by discount sales on some Apple devices at two major retailers. Keen Apple observers noticed that both Wal-Mart (NYSE:WMT) and Best Buy (NYSE:BBY) are offering certain iPad models for significantly lower prices, sparking speculation that the sales may be a sign that Apple is about to introduce a new iteration of its best-selling tablet to the market.
However, both retailers have dismissed the rumors and insisted that the Apple product sales are only related to seasonal holiday sales and usual inventory clearance moves, reports the Wall Street Journal. Last Thursday, Wal-Mart began selling the 16-gigabyte iPad mini with Wi-Fi for $299, which is $30 lower than the regular price.
Sarah Spencer, a spokesperson for Wal-Mart, said via the Wall Street Journal that the sale is "timed for Mother's Day, Father's Day and graduation gifts." Although the sale is temporary, Wal-Mart plans on shipping additional iPad minis that will still feature the lower price to its stores.
On the other hand, Best Buy spokesperson Jeff Haydock said "supplies of the third-generation iPad are spotty at stores," reports the Wall Street Journal. Best Buy's sale is for the discontinued third-generation of the iPad, which is being offered at a 30 percent discount.
The sale is intended to clear out Best Buy's remaining inventory of the older iPad model, so Apple aficionados who want to own an "oldie but goodie" Apple device should get to Best Buy before supplies run out.  All other iPads at Best Buy are being sold at regular prices.
Apple shares on Friday closed down $4.52, or 1.06 percent, at $423.20 while Wal-Mart closed up 0.25 percent at $76.39. Best Buy also closed up on Friday, after rising 1.27 percent at $25.45.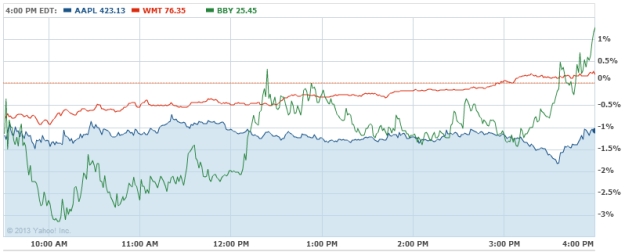 Don't Miss: Was There An Apple-Google Anti-Poaching Conspiracy?