Does Apple Think Your iPhone Is Vintage?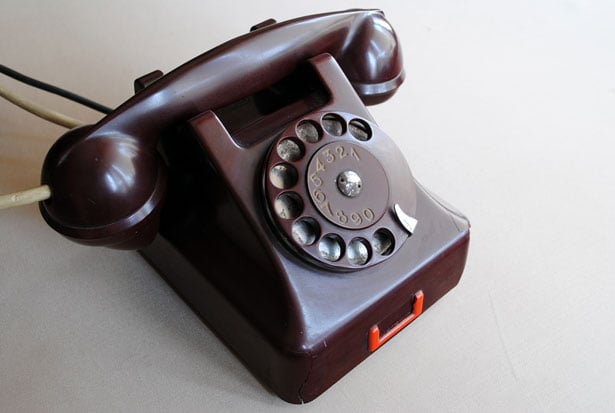 Apple's (NASDAQ:AAPL) iPhone reached a milestone of sorts today as internal documentation reveals that the original iPhone model will soon be classified as "vintage" under Apple's own service guidelines. The original iPhone will also be classified as "obsolete" when it comes to service in most Apple retail stores (excluding California). The iPhone debuted nearly five years ago in 2007 and featured 2G connectivity.
Although it is not currently listed on Apple's list of "vintage and obsolete products," Michael Steeber at 9to5Mac was able to obtain a copy of an internal Apple document that confirms the upcoming change in iPhone's status. The document indicates that the original iPhone will soon be classified under "vintage" status in much of the U.S. market. This status change will also apply to parts of Asia-Pacific, Canada, Europe, Latin America, and Japan.
Only iPhones purchased in California will be eligible for service and parts. However, the "vintage" status will still allow you to get your original iPhone serviced by directly calling AppleCare or other authorized service providers. The iPhone status change takes effect on June 11, 2013.
According to Apple's support page, "Vintage products are those that were discontinued more than five and less than seven years ago. Apple has discontinued hardware service for vintage products." However, as always, there are exceptions for California based on its statutes.
Although Apple products have an enviable reputation for long-lasting durability and quality, you may want to consider upgrading your original iPhone if even the manufacturer has taken to calling the product "vintage" and "obsolete."
The chart below shows Apple stock movement so far this week.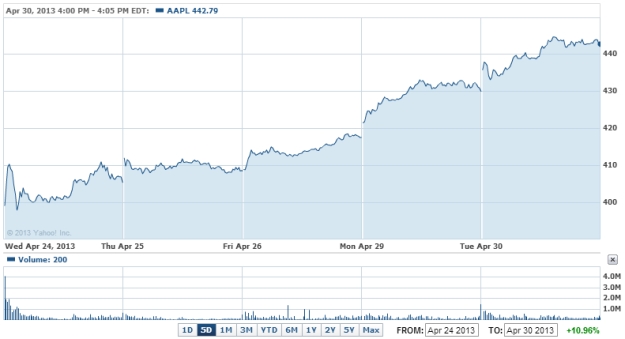 Don't Miss: Apple Share Fraud: Here's the Trader Who Sparked a Scandal.