Does Apple's Large Screen iPhone 6 Spell the End of the iPad?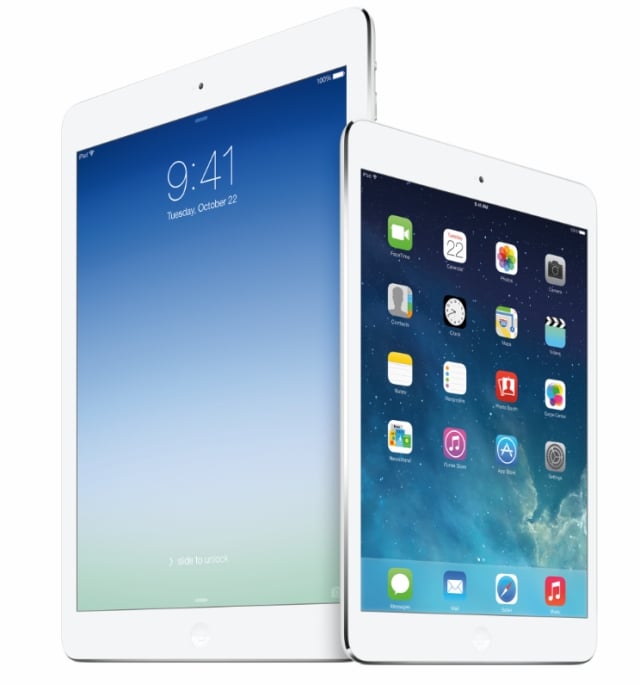 Apple (NASDAQ:AAPL) dealt a serious blow to the traditional PC market when it unveiled its bestselling iPad product line in 2010. The introduction of cheaper and more portable devices such as Apple's iPad helped lure consumers away from the traditional PC/laptop market and made Apple the biggest computer device vendor in the world when tablets are included, like market research firm Canalys does in its worldwide PC market calculations. Now, newly released data from market research firm IDC suggests that Apple may similarly help kill off the tablet market with the introduction of its phablet-sized iPhone 6.
IDC revised its tablet shipment projections for 2014 to 245.4 million units from the previous forecast of 260.9 million units based on a greater-than-anticipated decline in tablet demand during the March quarter. Based on the new figures, the tablet market is expected to have a year-over-year growth rate of 12.1 percent, significantly lower than the 51.8 percent year-over-year growth rate the market achieved in 2013.
"Two major issues are causing the tablet market to slow down," said IDC program vice president of devices and displays Tom Mainelli. "First, consumers are keeping their tablets, especially higher-cost models from major vendors, far longer than originally anticipated. And when they do buy a new one they are often passing their existing tablet off to another member of the family. Second, the rise of phablets — smartphones with 5.5-inch and larger screens — are causing many people to second-guess tablet purchases as the larger screens on these phones are often adequate for tasks once reserved for tablets."
Although the first reason cited by Mainelli is a phenomenon that is to be expected in any maturing product market, the second reason is where Apple's upcoming iPhone 6 comes into play. Multiple media outlets have reported rumors that Apple's iPhone 6 will be available in two larger screen sizes. One model will have a 4.7-inch screen and the other will have a 5.5-inch screen. Apple is widely expected to launch its next-generation iPhone models in the fall.
Meanwhile, the large screen smartphone market is already gaining momentum even without a phablet option from Apple. According to data from Canalys, smartphones with screens larger than five inches accounted for 34 percent of the total worldwide smartphone market in the first-quarter of 2014. Perhaps even more significantly, the large screen segment of the market grew by 369 percent compared to the year-ago quarter, a growth rate much higher than the 29 percent year-over-year growth rate seen in the overall smartphone market.
The popularity of phablets is even greater in Asia, a region that is becoming increasingly important to Apple. According to Canalys, smartphones with screens larger than five inches accounted for 39 percent of the Greater China market and 43 percent of the Asia Pacific market. As noted by CEO Tim Cook in the company's fiscal 2014 second-quarter earnings call, Apple achieved record quarterly revenue of $10 billion in Greater China during the March quarter. If Apple introduces a phablet-sized iPhone 6, a large portion of its iPad revenue in this region could be diverted to its iPhone business, if the IDC's projections are correct. Fortunately for Apple, this market shift will not likely negatively impact its bottom line. Apple similarly cannibalized its iPod sales when the iPhone became consumers' default digital music players and that change seems to have played out well for the Cupertino-based company.
Follow Nathanael on Twitter (@ArnoldEtan_WSCS)
More From Wall St. Cheat Sheet: