Does Facebook Have the Keys to the World?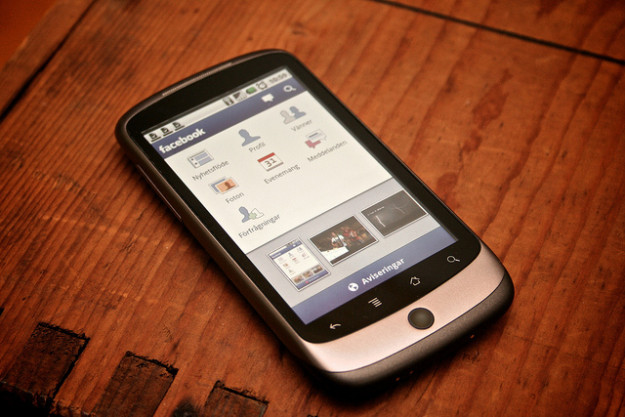 Facebook (NASDAQ:FB) may now have the key to the rest of the world, according to a recent report by The New York Times. The insanely popular social network already has 1.1 billion users, but, like any ambitious company, it has plans to continue expanding. A relatively new service is proving to be just what Facebook needed to reach a market it couldn't easily penetrate before.
In the quickly evolving digital landscape, it's vital that competitors keep up with the trends and update products constantly. Facebook almost slipped up when it didn't give mobile applications as much attention as it should have. At first, the company thought mobile devices would only be good for posting statuses — but that clearly wasn't the case.
With the move into smartphones, more and more people are replacing their computers with the small, portable devices. Facebook's mainstay had been the Web browser of traditional computers, but usage started to slip. The company was forced to acknowledge smartphones and develop fuller applications that were roughly equal in functionality to the browser version, and that could also replace the revenue Facebook was losing on the browser version, according to the Times.
In developing markets, many people can't spend several hundred dollars on a smartphone. But, they may be able to afford the feature phones of yesteryear. In 2011, Facebook bought up the Israeli company Snaptu, which had been working on developing feature phone applications.
The acquisition of Snaptu was the beginning of the Facebook for Every Phone project, The New York Times reports. With Snaptu's experience developing for feature phones, Facebook was able to develop simplified apps that require minimal data usage and can run on more than 3,000 different devices. The result of that effort is 100 million people around the world using Facebook from feature phones on a regular basis.
With the feature phone application in place, Facebook can expect to expand into developing markets. There may not be as much chance for ad revenue from the minimalist apps, but there is some. Earlier this year, Facebook reported $1.5 billion in revenue, according to the Times, with 24 percent of that coming from outside the U.S., Canada, and Europe. The new app should help Facebook significantly expand its revenue potential in the other markets and boost overall revenue.
Follow Mark on Twitter @WallStMarkSheet

Don't Miss: Amazon's Growing Cloud Pressures IBM and Oracle.