Does Facebook Have Too Much Control Over the News We Read?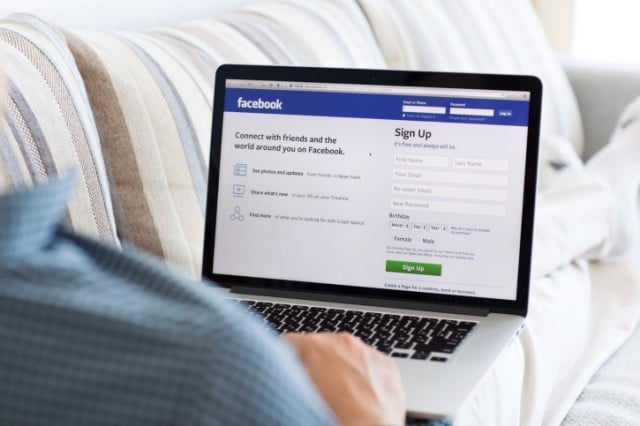 With 1.3 billion users liking, commenting, and clicking through to the stories that surface in their News Feeds, Facebook exerts an incredible influence over the journalism that we're exposed to and consume on a daily basis. In the New York Times, Ravi Somaiya looks at the ways that Facebook has changed the way its users consume journalism, often in very measurable ways.
Facebook drives up to 20% of traffic to news sites, and on mobile devices, the percentage is even greater — and still growing. As Somaiya puts it, Facebook is quickly becoming to the news business what Amazon now represents to the book publishing industry: an extremely powerful platform that gives publishers access hundreds of millions of customers — and a platform with which they don't want to pick a fight.
A recent Shareaholic analysis found that Facebook drives four times as much traffic as Pinterest, and year over year, only three social networks — Facebook, Pinterest, and Google Plus — saw their share of traffic grow, with each increasing at least 50% over the past 13 months. Facebook drives 22.36% of overall traffic to sites.
And a study by the Pew Research Center found that about 30% of adults in the U.S. get their news on Facebook — a figure that neatly illustrates the changing reality of how the average consumer finds out about what's going on in the world. Most users consume journalism not through print editions of newspapers or magazines, or even via their homepages online, but through social media and search engines.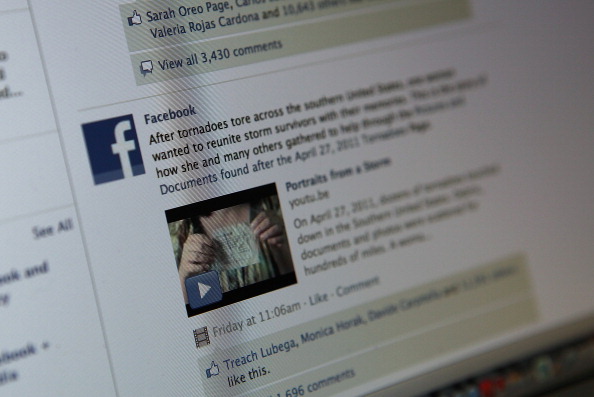 The journalism, or the "content" that both search engines and social networks show is selected by algorithms — mathematical formulas designed to surface the content that they predict a user might want to read. Publishers reach readers with an individual piece instead of a complete edition of a paper or a magazine, and Edward Kim, co-founder of analytics company SimpleReach tells the Times that a publication's homepage will soon be more important as an ad for the brand than as a destination for readers.
How do "news consumers" use Facebook?
Not everyone who's on Facebook uses it to check the news or read about local, national, or international happenings. But those who do engage in a variety of activities that researchers have considered ripe for studying. A year ago, Pew completed a report on the "Facebook News Experience," where it quantified exactly what kind of news Facebook users get, how actively they share or post stories, and how often they connect directly with news organizations rather than relying on recommendations from friends and family.
The survey conducted for the study began with some basic questions about respondents' Facebook use. It found that 88% of Facebook users reported accessing the social network on a desktop or laptop, while 53% accessed it on a smartphone, and 28% via tablet. (Sixty-one percent accessed it on at least one mobile device.) As for Facebook news consumers, 53% reported accessing Facebook on a desktop or laptop the most, versus 46% who say that they use Facebook more on mobile than on the desktop.
Sixty percent of Facebook news consumers like or comment on stories at least sometimes with 19% reporting that they do so regularly. Forty-three percent sometimes post or share news stories, and 10% do so often. Only 23% sometimes post directly to a news organization's or a reporter's Facebook page, while 6% report doing so often. Two-thirds of the people who get news on Facebook have it passed along to them by Facebook friends.
Only 64% of Facebook news consumers say that they sometimes click on links to news stories, and even less — 16% — said that they click through to the stories often. The source of the news ranks low on the list of reasons that users follow a link to read a full story, with just 20% reporting that they click on a story because its source is a news organization that they prefer.
That's much lower than the 70% who say they click on a story because they're interested in a topic, or 45% who say that they click because they're already following a story in the news, or the 51% who say that they click because a story is funny. Fifty percent say that they click because a story is surprising, and 37% say that a friend's recommendation is a major reason why they click through to read a story.
What do consumers get when they get their news on Facebook?
The Pew study found that 49% of Facebook news consumers regularly see stories on at least six different topics. Entertainment news is the most popular topic, with 73% of users consistently seeing entertainment news stories. Sixty-five percent of users regularly see news about their community, and 55% see news about national government and politics.
Similarly, 57% see news about sports and 51% see news about crime. Among the less frequently-seen topics are stories about local government and politics, seen regularly by 44% of Facebook news consumers; local weather and traffic, seen by 42%; international issues seen by 39%; science and technology seen by 37%; and business seen by 31%. Facebook also plays only a small role in users' tracking and sharing breaking news.
Those who like news organizations are more likely to see headlines, click links, comment, post stories, and discuss news-related issues. They also enjoy seeing posts about news among the other content they see on Facebook, and are more likely to see news posts on every topic except for sports. Those who like or follow news organizations are also more likely than other Facebook news consumers to use the social network to follow breaking news. But Pew finds that even these news consumers aren't using Facebook to discover new sources of news, but instead use it as a way to connect with the sources that they already know.
Friends vs. editors: Who do users want to curate their news?
Greg Marra, a Facebook engineer at the head of the team that designs the code to drive Facebook's News Feed, told Somaiya that he and his team don't think much about their impact on journalism:
We try to explicitly view ourselves as not editors. We don't want to have editorial judgment over the content that's in your feed. You've made your friends, you've connected to the pages that you want to connect to and you're the best decider for the things that you care about.
As much as Marra and his team aren't using the same thought process or editorial judgment that a professional journalist would use — perhaps to choose the content that would best inform or entertain an audience — the News Feed algorithm is still designed to select stories with a specific end in mind. Its goal is to select the pieces of journalism that will keep its users most engaged with Facebook. The choice to forgo the opportunity to exercise editorial judgment over the journalism that the News Feed displays to a user — or a billion users — is a different choice from actually giving the user control of how the News Feed behaves.
If the News Feed algorithm weren't enough of a departure from the traditional methods of delivering the news to consumers, Facebook is also a platform where users can get news from their friends. And that capability is important to people as they decide what stories to actually read.
Rather than browsing through pieces of journalism selected by an editor, people can serendipitously run across stories that were selected by their friends. The stories they select may or may not be more relevant or of higher quality than those chosen by the opaque mechanisms of the News Feed algorithm — but your friends certainly seem more transparent in their motivations.
How does the News Feed algorithm — and the Trending mechanism — work?
Marra and his team of approximately 16 make weekly adjustments to the code that decides which updates, stories, and photos to show to a user when he or she logs in to Facebook. When it comes to news stories, the algorithm takes "thousands and thousands" of metrics into account, among them the user's device, the number of likes or comments that a story has gathered, or how much time readers spend on an article.
As The Next Web reports, the News Feed will more closely track trending topics and surface posts related to those topics. Instead of simply counting the number of likes that a post has received, the algorithm will take note of whether the likes occurred within the first few hours of the post being live. Tests of the new feature reportedly showed a 6% increase in user engagement.
Publishers can promote their journalism on Facebook to drive traffic to their sites, where they can convert visitors to subscribers or up their advertising rates, so they follow Facebook's revisions to the News Feed algorithm closely. Publishers also see an opportunity to drive traffic and gain clicks by playing to another feature that Facebook added to the News Feed earlier this year: the Trending topics column that appears at the right side of the News Feed.
The algorithm driving the selection of Trending topics takes into account users' interests and the stories that are receiving the most attention on the site. Each trend displays a short description, and clicking on it displays a list of articles related to the topic.
Aaron Sankin reports for The Kernel that publishers are incentivized to post articles on trending topics because of the significant traffic boost they see when they do. The boost can range from a 50% increase over the usual levels of traffic to a 20-fold increase in the number of people who see a story. And because Facebook makes it impossible for publishers to know how any of that happens, they simply monitor what's trending, create extra content accordingly, and hope for the best.
Facebook wants users to increase the time that they spend on the site and the things that they do with its services. The social media giant says that increasing the time users spend on the site will lead to a more robust exchange of ideas and viewpoints. The News Feed algorithm was famously changed to favor high-quality media, and sites that create viral content, including Upworthy, Distractify, and Elite Daily, all saw their traffic decrease dramatically.
Is Facebook trying to improve the quality of the content we read online?
As David Carr reports for the New York Times, Facebook's decision to clean "some junk from its feed" has paid off with higher levels of user engagement, which benefits not only Facebook, but also the publisher and readers. (Pew research found that consumers who arrive at a publisher's site via Facebook spend far less time and consume far fewer pages than users who arrive directly. Those who go to a news site directly spend three times as long there as visitors who arrive from either a search or Facebook, and they view five times as many pages per month.)
Carr reports that in the last few months, more than half of visitors to the Times have come via mobile, where many publishers have tried unsuccessfully to use the same business models and even templates that they use on their desktop sites. He spoke to an unidentified Facebook executive, and noted that "while Facebook loves the content, it hates the clunky technology many publishers use for mobile." The executive said the approaches that many traditional publishers take to mobile content results in an unpleasant user experience, hurts engagement, and cripples publishers' efforts to monetize mobile readership.
Carr reports that Facebook has been looking for ways to help publishers better serve News Feed readers. One possibility that's been proposed would see publishers sending pages to Facebook to "live inside the social network's mobile app and be hosted by its servers," where they would load quickly, accompanied by ads that Facebook would sell and share revenue with the publishers. The fact that such a proposal — which would see publishers losing access to the data about users' reading experience — serves to illustrate Facebook's enormous power over publishers. For many of them, Facebook is their number one source of traffic.
But the vast influence of Facebook's mechanisms on the traffic that publishers receive doesn't make for higher quality journalism. As more publishers create articles to respond to opportunities like the topics that are trending on Facebook, the more they'll create articles that are less journalism and more "content" — created in such a short amount of time that journalists have little time to research the pieces that are increasingly meant just to draw clicks and traffic to a publisher's site.
The tension over the control for content — an anticipated conflict between publishers and platforms — pits news curated by users' friends against news curated by editors. Facebook could likely create a better user experience than publishers — one that loads faster, is optimized for mobile, and pages that are better designed. But newspapers and magazines would need to relinquish all control of that content to the social network — and that prospect should be terrifying, not only for publishers and journalists, but for anyone who cares about the role that journalism plays in informing society.
How do personal politics influence the news that users see (and want to see)?
A report recently published by the Pew Research Journalism Project found there are fundamental and dramatic differences in the ways that conservatives and liberals consume news. Consistent liberals rely on a range of different sources for their news, while consistent conservatives are more tightly gathered around a single news source. Liberals are more likely to defriend someone on a social network because of their politics, and conservatives are more likely to hear opinions that are similar to their own on Facebook. Additionally, liberals distrust 28 of the 36 news sources that the survey asked them about, and conservatives distrust 34 of the 36 sources.
Another Pew study found that a significant number of U.S. adults — 19% — said they get news from a source they distrust. Twenty-six percent of those with consistently conservative views and 25% of those with mostly conservative views report consuming journalism from at least one source that they distrust, compared with 14% of those with consistently liberal views and 16% of those with mostly liberal views.
As the report on the political polarization of media habits stated:
The study also suggests that in America today, it is virtually impossible to live in an ideological bubble. Most Americans rely on an array of outlets – with varying audience profiles – for political news. And many consistent conservatives and liberals hear dissenting political views in their everyday lives.
Pew found that 68% of Facebook news consumers prefer news that does not have a point of view over news that shares their view. (Seventy-one percent of the general population shares that sentiment.) But users who consider Facebook an important way to get news do show a greater propensity for news that agrees with their viewpoint, with 38% reporting that it's important versus 26% who say that it isn't.
Those who reported a political party affiliation were also more likely to say that they prefer news that shares their point of view. Among U.S. adults overall, 33% of Republicans and 30% of Democrats like news to agree with their views, compared with 19% of independents. Among Facebook news consumers, 36% of Republicans, 34% of Democrats, and 24% of independents say that they like news that shares their point of view. One of the more bothersome types of posts that Facebook users report seeing are political statements with which they don't agree, and 58% of Facebook news consumers say they've been surprised by the views of a friend or family member.
Is Facebook accelerating the shift toward new models of digital content?
As publishers rely on social networks like Facebook for more and more traffic, many are inevitably changing the models of content that they publish and the way that they promote their journalism. Somaiya reports that one of the pitfalls for publishers — especially traditional media companies that aren't digital natives — of "chasing social" is that they'll lose sight of what differentiates their content from everyone else's content, and still not create journalism that's appropriate for the way that people consume it.
Many news organizations are experimenting with ways to improve the reading experience for mobile and digital readers, who arrive at stories via social media networks or simple searches. The Washington Post, for example, is experimenting with ways to deliver different versions of the Post's journalism to different people, based on how they've arrived at an article, what kind of device they're viewing it on, and even whether they're connected to WiFi or not. And for its part, Facebook is looking to do the same: to constantly optimize the selection of content that it shows to its users, so that they'll spend more time with Facebook services — and, secondarily, with the journalism that the News Feed surfaces on a daily basis.
More From Tech Cheat Sheet:
Want more great content like this? Sign up here to receive the best of Cheat Sheet delivered daily. No spam; just tailored content straight to your inbox.