Does Gogo's Rough Stock Opening Indicate Future Trouble?
Gogo's (NASDAQ:GOGO) stock dropped 5.8 percent on its first day of trading on Friday. Gogo provides Internet service for airline flights and while it has grown immensely, it also appears to be unprofitable.
Using a network of cell towers, Gogo provides Internet to passengers on over 1,900 airplanes, including those owned by United (NYSE:UAL), Delta (NYSE:DAL), and, US Airways (LLC), American Airlines. The move to make the company public is largely influenced by their desire to expand their services to international flights along with their current domestic services. The IPO was able to raise $187 million and CEO Michael Small said "the credibility of being a public company will help us with airlines around the world."
In March, Gogo and Delta entered into an agreement to expand the onboard Internet service via satellite to all of Delta's international flights — about 170 airplanes.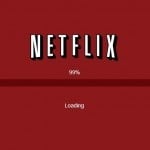 Gogo's problem with unprofitability is due to the small amount of passengers who actually choose to use the service — only 6 percent although it is available aboard 81 percent of flights. Gogo is hoping that use of the service will increase as passengers are allowed to order the service when they purchase airline tickets. It also hopes that the onboard Internet service will begin to reach more passengers who would potentially use the service for leisure activities as times goes on.
Another additional component of Gogo's push includes its Gogo Vision service — a movie service in which movies are pre-loaded on the plane rather than streamed. This could help counter the criticism that the Internet service is not fast enough for video streaming and doesn't allow for the use of Netflix (NASDAQ:NLFX) at all.
Paul Bard, an analyst at IPO research firm Renaissance Capital, says that while the company has huge potential to expand, "They're growing fast, but they're not profitable." Last year, Gogo lost $95.6 million and its first quarter loss for this year was $32.5 million, compared to $17.6 million during the same period last year. Additionally, the first quarter loss in 2013 comes at a time when revenue actually increased 30 percent.
The numbers pushed IPODesktop.com's Francis Gaskins to question whether the company will ever make money. "If they can't make money with an 81 percent market share then, with increasing competition, when can they make money?" Gaskins asked. Others had similar issues with the pricing of the stock, leading Reuters to describe it as a "turbulent debut."
While the dreary market conditions likely contributed to Gogo's opening day loss, there are also potential problems looming for the company. Some investors worry that if federal rules for in-flight electronic devices are changed, a large group of competing companies could enter the market and minimize Gogo's share of the market — something they haven't capitalized upon presently.
The IPO for Gogo is priced at 11 million shares at $17 each.
Don't Miss: (Not) Living the Dream: Another One of Boeing's 787s Diverted.