Does Twitter Have an Unfair Advantage?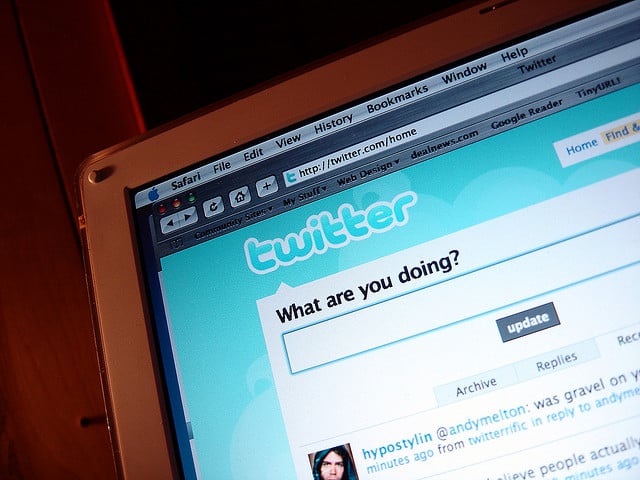 On the surface, the financial terms of Twitter's (NYSE:TWTR) initial public offering bespeak a far different beginning to life as a public company than those of Facebook (NASDAQ:FB) conditions. That company was extended a credit line of $8 billion and its IPO raised $16 billion, of which the underwriting banks received 1.1 percent in fees. Comparatively, Twitter is going public for a sum of $1 billion, with an underwriting fee of 3.25 percent and a credit line of $1 billion.
Twitter looks "much more like a venture growth company" to James Gellert of the credit-research and rating firm Rapid Ratings than its social networking peers LinkedIn (NYSE:LNKD) and Facebook, both of which managed to turn profits before going public.
Comparatively, the 140-character micro-blogging site generated revenue of $317 million last year and lost $79 million. "There's a lot being bet on Twitter's ability to achieve things in the future, rather than a historical demonstration of that ability," Gellert concluded in an interview with the Wall Street Journal. The fact the company is still very small and has spend quite a lot on new products recently makes it a risky recipient of credit for the underwriting banks of Twitter's IPO.
For Twitter " to achieve things" and to be the financial success that Wall Street is betting it will be, "it has to monetise its biggest asset – its audience — and fast," as Rupert Staines, European managing director of social advertising specialist RadiumOne, told the Guardian. "But it could well struggle to do this. Its environment is not particularly advertiser friendly. Think how quickly tweets appear and then disappear on a timeline; consider the potentially intrusive nature of ads in your conversation stream."
Ever since rumors of Twitter's initial public offering hit the airwaves, the comparison to Facebook has been commonplace. It is an appropriate comparison to make. Facebook was the first technology company of its kind to go private, and concerns for its profitability dogged the company until last month when analysts from Citigroup finally said that its growth was sustainable.
As both companies are social networks, the same fear and opportunity exists. The problem for Twitter, as it was for Facebook, is how to make money off the users of its free service. However, for Twitter, the problem is much bigger. Not only does the site have fewer users than Facebook did at the time of its public debut, 218 million compared to 1,150 million, but it also makes less money per user.
While the Average Revenue Per User disparity could be due to the relative youth of its advertising business or its still improving efficiency efforts, the fact remains that Twitter makes 39 cents for every dollar Facebook earns per user and 30 cents for every dollar LinkedIn earns. That Twitter has not had the same level of success at turning its users into revenue could either be a sign that the company has room for growth or a warning of future profitability problems.
However, Twitter's popularity is surging. Its reach has spread beyond tech enthusiasts and social networking aficionados, giving it a strong user base that can be harnessed as a massive informational and marketing tool. That opportunity for social clout and profitability makes Twitter an opportunity that Wall Street does not want to miss out on. "In a sector with significant IPO and corporate finance activity like social media, top banks feel they can't afford to lose," explained EA Markets partner Craig Orchant to the Journal.
The promise of profits have made the competition between Wall Street banks for the opportunity of underwriting a social media IPO has given Twitter a lot of leverage to exact favorable IPO terms. While the underwriting fee of 3.25 percent and credit line of $1 billion may be eclipsed by Facebook's numbers, Twitter's deal still above average. Pandora (NYSE:P) and LinkedIn both paid 7 percent to their underwriting banks.
Twitter's leverage has also helped with its line of credit. Even though some analysts see the company as a riskier credit bet than other Internet companies that have gone public in the past several years, it has been able to squeeze the banks underwriting the deal for a $1 billion line of credit. Through individuals familiar with the deal, the Journal learned that Twitter could be considered worthy of a rating below investment grade while it discussing credit terms and fees that are much closer to what investment-grade companies pay.
According to Orchant, the reason Twitter's rumored underwriters — Goldman Sachs (NYSE:GS), Morgan Stanley (NYSE:MS), JPMorgan Chase (NYSE:JPM), Bank of America (NYSE:BAC) Merrill Lynch, and Deutsche Bank (NYSE:DB) — are willing to loan such a large sum is because its IPO filing showed it had generated positive cash flow from its business operations in the first half of 2013.
Follow Meghan on Twitter @MFoley_WSCS
Don't Miss: Facebook Acquires Onavo: Lofty Goals and Cold Hard Cash.