Don Mattrick and Zynga: An Old Romance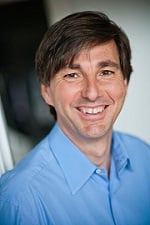 Though Don Mattrick's new job as CEO of Zynga (NASDAQ:ZNGA) may have only started this week, it seems Mattrick's eye has been on the company for far longer.
Mattrick's career has rocketed up through the gaming industry over the years. He started his own company at the age of 17, and he later sold it to Electronic Arts Inc. (NASDAQ:EA), where he took a high-ranking position. After EA, he started another company and began working for Microsoft (NASDAQ:MSFT). Once again, he sold the company to his new employer.
In gaming, Mattrick's strong career is unquestionable. He's had success at EA, where he helped boost revenue and tripled sales by focusing the company on a few widely appealing games, rather than on a wider variety of games. At Microsoft, he helped boost the Xbox platform into a major success.
For Zynga, Mattrick may be able to use his experience improving the performance of a company. Zynga has been struggling as users have been turning away from Web-based gaming experiences and leaned more toward mobile gaming. Even on the Internet, Zynga has topped be King.com as the top game-maker on Facebook (NASDAQ:FB).
Zynga's stock has dropped 66 percent since its initial public offering at the end of 2011. It's also had to deal with layoffs to trim the company. However, it appears to have found a winner who is truly interested in the company with Mattrick.
According to Bloomberg sources, Mattrick was interested in actually purchasing Zynga in 2010, when he was still working at Microsoft. Though the negotiations fizzled out without leading to a sale, Mattrick's connection with Zynga's founder and then-CEO Mark Pincus didn't end.
The continued relationship between Mattrick and Pincus has likely been key in the move to make Mattrick leave Microsoft and take the chief executive position at Zynga. Considering that he seems to have an honest interest in the company, it is likely that he will also put forth his best effort to help Zynga turn itself around.
One problem appears in the form of Pincus, who still holds a controlling stake in the company, has the position of chief product officer, and remains the company's chairman. In that light, Pincus still wields a great deal of power over the company, and could potentially impede any agendas Mattrick sets forth.
But given that Mattrick and Pincus have had a business relationship since their discussions in 2010, it looks as though the two might see eye to eye on company matters. If this is the case, Mattrick may have a good chance of turning the company around.
Follow Mark on Twitter (@WallStMarkSheet)