Don't Miss Last Week's 5 Biggest Video Game Rumors
Some big, exciting video game rumors have popped up lately, some of which have a great chance of being true. Below, we run down the hottest video game rumors that have surfaced on the Internet over the past week and try to determine just how likely it is that they'll come to fruition. So pull out your Sherlock Holmes pipe and follow along.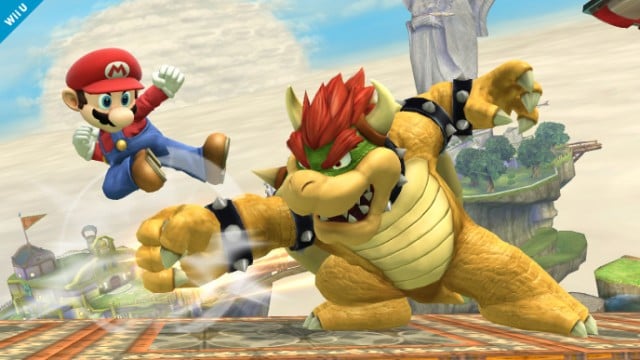 Has the Entire Super Smash Bros. Roster Leaked?
Nintendo has been bringing its A-game to the advertising blitz for the upcoming Super Smash Bros. for 3DS and Wii U. For months, the company has been dolling out information gradually, letting fans know which of their favorite Nintendo characters will appear in the game and what video game properties will provide the settings for the stages. Unfortunately for Nintendo, a number of videos have been released on the Internet, allegedly spilling the beans on the full roster of fighters all at once, including a bunch of as-yet-unannounced characters like Dr. Mario and the dog from Duck Hunt.
The videos certainly look to be legit, and the leaked roster includes Shulk from Xenoblade, a character Nintendo has announced since the leak occurred. This is almost definitely the real thing. Click here to see if your favorite character made the cut.
Verdict: Almost Definitely

Is Beyond: Two Souls Coming to PS4?
Beyond: Two Souls is a cinematic PS3 game from visionary designer David Cage of developer Quantic Dream. It follows two characters — one of whom is a ghost — as they try to destroy a piece of equipment China plans to use to attack the United States. Several sources, including Gameblog.fr and two German retailers, indicated that the game will be getting a remastered edition for PS4.
At this point, it's not even a little unusual for a last-generation video game to be announced for the new generation of hardware. It's happened with everything from The Last of Us and Diablo 3 to GTA 5 and Saints Row 4. While this game sold substantially fewer copies than those ones in its last-gen incarnation, it still wouldn't be surprising for it to join the ranks on new-gen hardware.
Verdict: Likely

Is The King of Fighters Getting a New Installment?
According to people who pay attention to such things, developer SNK Playmore has filed trademark paperwork for The King of Fighters and
Maximum Impact. Those two phrases appeared together in the titles of a series of 3D fighting games in the PS2 era. The new filings suggest that the company is planning to do something with the property, which presumably means either bringing back classic games in the series or creating an entirely new installment.
Although it's possible SNK Playmore wants to make a new installment in the series, I'd put my money on it bringing the classic games to modern digital distribution platforms, like the PlayStation Store or Apple's App Store.
Verdict: Possibly

Is Activision Considering Buying Take-Two?
Take-Two Interactive is a major force in the video game industry. It's responsible for a number of blockbuster series, including GTA, BioShock, and Borderlands. According to Benchmark analyst Mark Hickey, there's an "emerging romance" between Take-Two and Activision. Hickey says Activision may make moves toward acquiring Take-Two.
If it does, it would be a major move for Activision, a company that already controls the Call of Duty series and World of Warcraft maker Blizzard. If the deal becomes a reality, Activision would be an even more unstoppable force in the industry. As a side note, one reason Hickey cites for Activision's interest is Take-Two's connection to Hollywood. If you recall the recent rumor that suggested Activision was considering opening its own movie studio, things become even more interesting.
Verdict: Possibly
More From Tech Cheat Sheet:
Want more great content like this? Sign up here to receive the best of Cheat Sheet delivered daily. No spam; just tailored content straight to your inbox.