Don't Miss Last Week's Biggest Video Game Rumors
Video games are a big industry, so it's only natural that whispers and leaks of upcoming releases make their way around the Internet. Just like clockwork, a handful of big, exciting video game rumors have drifted into the air this week. Below, we run down the Internet's hottest leaks and rumors, and try to determine whether they're true or not. So grab your sleuthing cap and follow along.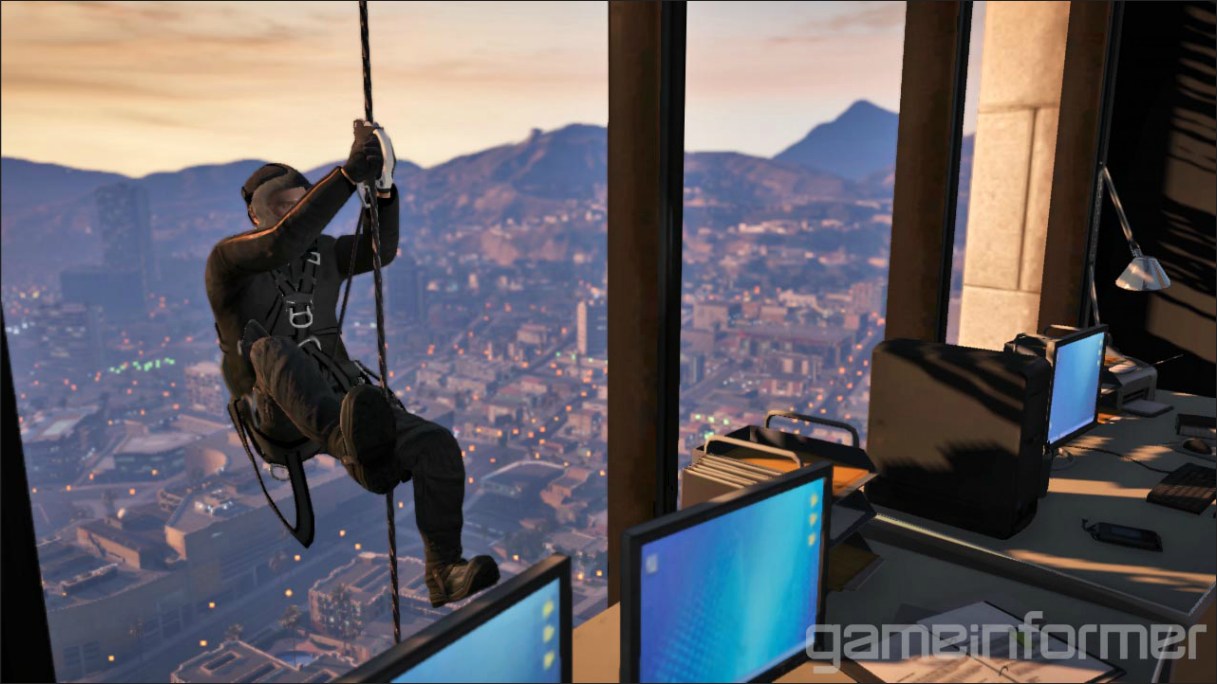 Are These the GTA V Heist Achievements?
Fans have been itching to play the Heist missions in Grand Theft Auto V's online mode since before the game launched over a year ago. Unfortunately, that particular downloadable content has been delayed from a spring 2014 release to an unspecified date still in the future. (It's possible that Rockstar is holding the heist DLC to release alongside the PS4 and Xbox One versions of GTA V, coming on November 18.)
We may not have a solid release date for the Heist missions, but according to YouTuber DomisLive, the source code of the GTA Online 1.17 update contains the achievements that will be available within the Heist DLC. The achievements include items like, "Invest Your Hard Earned Cash To Set Up A Heist" and "Complete A Heist Finale Without Anyone Dying." More interestingly, some of the achievements tell the names of the heists, including "Prison Break," "The Pacific Standard Job," and "The Humane Labs Raid."
The question is: are these achievements real? Unfortunately, that's a tough nut to crack. They could be real, but it's tough to tell, as it wouldn't be all that difficult for a fan to invent achievement names that sound convincing. I sincerely hope they're real, and I hope that this indicates the heist missions are coming soon to GTA Online. The heist missions in the single-player GTA V campaign were far and away the best parts of the game. The only thing that could improve them is playing them with friends.
Verdict: Hopefully, but don't hold your breath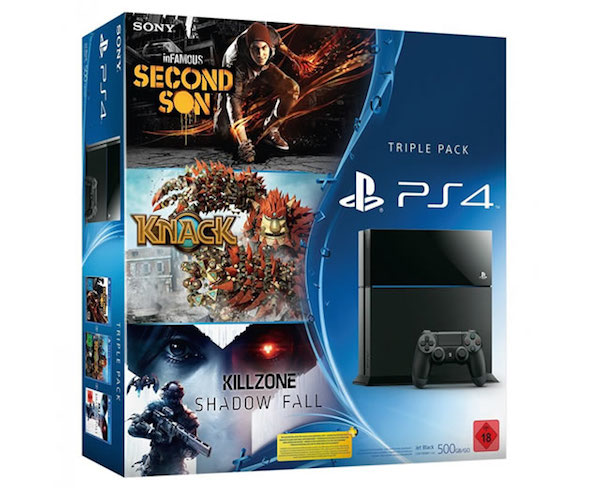 Is Sony Planning a New PS4 Bundle?
Amazon is notorious for leaking video game news, but not because it tries to. Amazon and other retailers get word of new products before they come out so it can make room in its inventory for the new gear. Amazon will occasionally create a page for an upcoming product that hasn't been announced yet, and eagle-eyed video game fans will find it and trumpet its existence to the rest of the world before Amazon can take it down.
This case is a little different from usual, however. Amazon's German page is actually selling an unannounced PlayStation 4 bundle that includes the system and three games: inFAMOUS: Second Son, Knack, and Killzone: Shadow Fall. All of the games are PS4 exclusives, and would offer a good starting library for anyone interested in buying a PS4 this holiday season.
What's exciting about this is that European console bundles occasionally make their way to the rest of the world. Even though Sony hasn't said anything about bringing the bundle to the U.S., it's entirely possible that we'll see it launch in the near future as the holiday selling season nears. I'm going to go out on a limb and predict that this one is heading our way.
Verdict: Almost definitely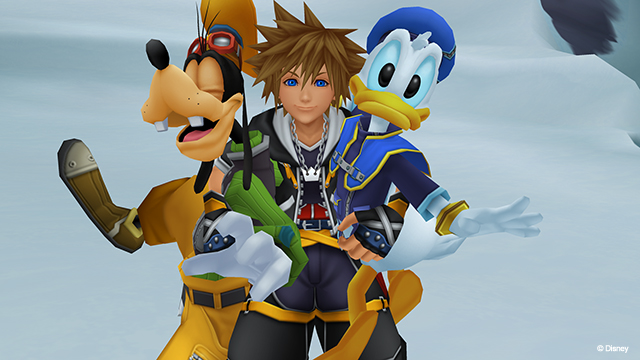 Is Kingdom Hearts 3D Getting a Remake?
Kingdom Hearts may be an oddity, but it's a very popular oddity. It's a series of action role-playing games that combine Disney characters like Goofy and Mickey Mouse with Final Fantasy characters like Cloud and Squall. Then they all go on an adventure that takes place across a variety of Disney properties, as well as original locations. These games offer plenty of excitement to two very popular fan bases.
In recent years, the games in the series have been collected and remastered on PlayStation 3 in the form of Kingdom Hearts HD 1.5 Remix and the upcoming Kingdom Hearts HD 2.5 Remix. This is a great boon to fans of the series, as the games have come out across a number of platforms over the past 12 years, making it difficult to collect and play them all.
In the first remastered collection for PS3, developer Square Enix hinted at what games would be collected in the second installment by showing screenshots of those games during the end credits. Well, 2.5 Remix has just launched in Japan, and its end credits show screenshots of the 2012 Nintendo 3DS game Kingdom Hearts 3D: Dream Drop Distance. Does this mean a remastered version of that game will be heading to PS3 or PS4 in the next year or so? I'm thinking it probably does.
Verdict: Probably
Follow Chris on Twitter @_chrislreed
More from Tech Cheat Sheet:
Want more great content like this? Sign up here to receive the best of Cheat Sheet delivered daily. No spam; just tailored content straight to your inbox.