DoubleClick Outage Shows How the Internet Depends on Google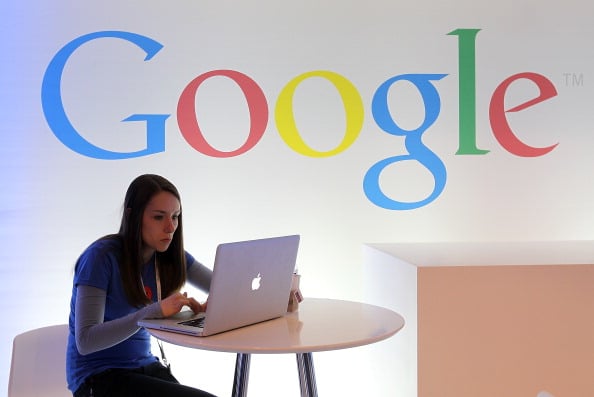 If you noticed that your favorite websites were oddly ad-free on Wednesday morning, you can thank Google for that rare sight. The company's DoubleClick ad server went down, leaving sites either empty of advertising or unable to load as pages waited for ads to show up.
As AdWeek reported, Google's DoubleClick server went down for approximately 90 minutes starting at about 9 a.m. on November 12, costing the publishing industry thousands, if not millions, of dollars. During those 90 minutes, the ads that appear on the pages of The Wall Street Journal, Wired, The New Yorker, Forbes, BBC, The Guardian, and countless other publishers were nonexistent. The outage reportedly affected more than 55,185 websites, equivalent to 315 ad network outages.
Google's third-party ad network brought in $3.4 billion last year, and AdWeek's Lauren Johnson notes that that equates to $1.5 million per hour according to her "back-of-the-napkin math." That indicates that the 90-minute outage could have caused as much as $2 million in damage. According to Johnson, Google's official statement, sent at 11:30 a.m. and also posted to Google's official Publisher blog, read:
DoubleClick for Publishers (DFP) experienced an outage this morning impacting publishers globally, across their video, display, native and mobile formats. Our team has worked quickly to fix the software bug and DFP is now back up and running, so our publisher partners can return to funding their content.
Twitter users took to the platform to complain about the issue, using hashtags including #bannergate and #Adpocalypse. The DoubleClick for Publishers Help forum was also filled with questions and complaints about the outage. Some of these users referred to emails that they received from Google account managers, referring to a "P0 critical issue." "P0″ means priority zero, or an issue that has to be addressed before any other task.
Business Insider's Lara O'Reilly reports that Google's DoubleClick for Publishers, DoubleClick for Advertisers and Dart Sales Manager last came to a halt in March 2013, when they were down for a number of hours. The outage comes just weeks after researchers at Malwarebytes found that the server was exposing millions of users to malware, an issue that Google has since resolved.
Though the issue seemed innocuous enough (social media users remarked that most of the Internet was briefly "free"), the outage was a big problem for Google, and an even bigger problem for publishers, who lost out on advertising revenue each minute DoubleClick was down. The outage highlights how deeply Google and its advertising network underpin the infrastructure of the Internet.
O'Reilly reports for Business Insider that many websites were brought to a standstill as pages waited for ads that never loaded. Google dominates the global advertising market, with eMarketer estimating that it will account for 31.45% of net digital ad revenue this year. The outage is an apt illustration of the Internet's dependence on Google, and the wide-reaching consequences of any problem that affects Google's hardware.
DoubleClick for Publishers is a major source of revenue for countless publishers, and Digiday's Ricardo Bilton notes that the outage should open publishers' eyes to the risk of relying too heavily on a single technology. Alex Magnin, CRO of Thought Catalog, told Bilton of the outage, "The outage was only an hour and a half, so the revenue loss wasn't significant. But the whole experience certainly does highlight our reliance on DFP, and how we take it as a given that DFP will work."
The anonymous CEO of another publisher told Bilton that Google has become "a single point of failure," explaining, "I get that the Internet breaks, tech breaks, things go down, but that's all magnified when they go down. We're still not sure how much this is going to cost in revenue."
Internet users have come to understand that advertising is what pays for most of the content online, and many seem to have enjoyed the ad-free experience, however brief. But as economists have long warned, "there's no such thing as a free lunch," and a Google spokesperson who spoke to The Wall Street Journal declined to comment on whether the company will reimburse publishers who lost revenue during the outage.
Google, while dominant in online ad-serving and tracking for advertisers and agencies, has a formidable rival in Facebook, which is pushing its Atlas system to erode DoubleClick's lead, and shift some of the Internet's ads away from Google.
More From Tech Cheat Sheet:
Want more great content like this? Sign up here to receive the best of Cheat Sheet delivered daily. No spam; just tailored content straight to your inbox.