Doubling Down on Mobile: Facebook to Announce Mobile Ad Network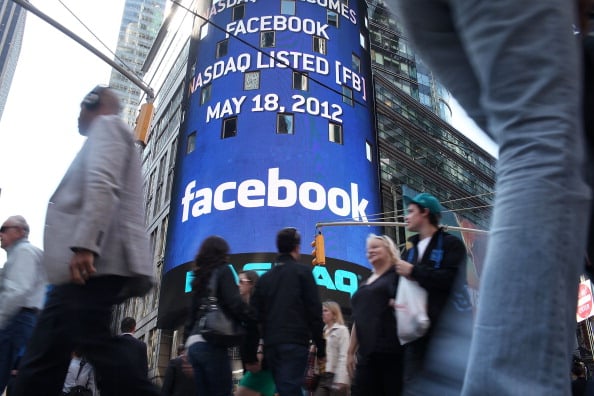 On April 30, Facebook (NASDAQ:FB) is set to host its F8 developer conference in San Francisco. According to "multiple sources" who spoke with Re/code on the condition of anonymity, that's when the social giant is planning to unveil its latest revenue-generating endeavor: a mobile ad network.
Facebook already displays mobile ads on its site and in its apps. The ads it will sell through its mobile ad network will be similar to those, but developers and publishers will be able to put them in apps of their own. The reason someone might choose to use Facebook's ad network over any other is because of Facebook's extensive knowledge about its customers' interests and activities, which should result in ads that are more relevant, and more likely to be clicked.
Another reason Facebook ads will be enticing to app makers is that cookies — the bits of data that track the websites you view — don't work in apps. According to Business Insider, "Due to cookies' lack of potency in mobile apps, where a recent study suggests people are currently spending 86 percent of their smartphone browsing time, advertisers have had a hard time pushing targeted ads to smartphone users."
For people who have been paying attention to the business side of Facebook, this news doesn't come as much of a surprise. For a long time, investors have been calling for Facebook to start an ad network — and the company said in September of last year that it had been testing the idea. With the announcement expected next week, it looks like those tests were successful.
Despite being relatively slow to start a mobile ad network, the company has been extremely successful with their own mobile ads over the past couple of years. In the fourth-quarter of last year, mobile ads comprised over half of the company's total ad revenue, for a sum of $1.24 billion. Facebook will report this year's first-quarter earnings later this week, but the results are expected to be similarly positive.
Facebook also sells "app-install" ads on mobile, which when pressed ask the user to install an app immediately, or will open the app if it's already installed. According to Re/code, app-install ads account for 50 percent or more of the revenue Facebook gets from mobile ads. Apparently, the wild success of app-install ads has been a surprise, even to Facebook engineer and platform leader Mike Vernal, who at one point only had one person working on the project. Re/code reports that, "Vernal has since been promoted to a Vice President of Engineering in charge of platform and other areas, and is now on the "M-Team" — Mark Zuckerberg's inner circle of trusted advisors, according to multiple sources."
Even considering Facebook's strong foothold in mobile ads on its site and apps, the company will face stiff competition in mobile ad sales. The major players already in the game include Google's AdMob and Millennial Media. Twitter will soon throw its hat in the ring with its MoPub ad network, which will also offer app-install ads.
Still, with Facebook's wealth of personal information about its users, it will be well-positioned to take on the competition. It's clear that mobile will play an increasingly large part in the future of computing, and companies that make a space for themselves in these relatively early days are likely to do well — if they make the right moves. Considering Facebook's performance so far, it looks like they're on the right track.
More From Wall St. Cheat Sheet: