Dropbox Fundraising: How Much Are We Talking?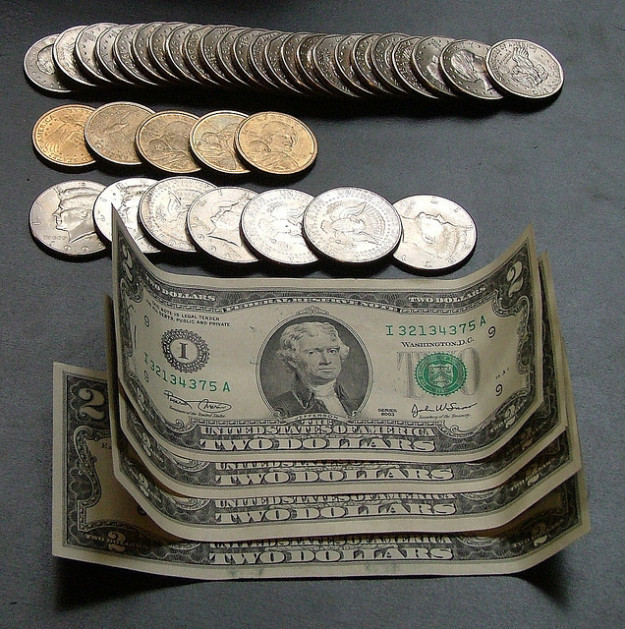 Dropbox is looking to do some serious fundraising with the goal of $250 million boosting it up to a value of over $8 billion — according to the New York Times. In October of 2011 it managed to raise as much, with $250 million pushing it up to a valuation of around $4 billion, meaning that if it succeeds it will have doubled its worth over a rather short time period.
"What we can say is that with over 200 million users and 4 million businesses, Dropbox has continued and strong momentum," said Ana Andreescu, a spokesperson for Dropbox, according to Bloomberg Businessweek. Drew Houston, chief executive officer and co-founder, is well known for both his public antics and extravagant taste in office decor. For example, Businessweek pointed out a particularly nice gem, with Houston singing Rocket Man while a little tipsy. Not so bad for how much he seems to have been drinking, and apparently, not the first or last appearance he's made.
The Dropbox office, located in San Francisco, has everything working businessmen and women need — swings, a full bar, a recording studio, you know, the basics. Recently the online storage company reached 200 million users, so clearly its doing something right — maybe it's the swings? Company revenue has also increased 20 fold since 2010. Compared to another online giant, Pinterest, which stands valued at around $3.8 billion after raising $225 million in October, Dropbox is doing even better, according to Businessweek.
Pinterest, also based in San Francisco, is just further proof that users can be drawn online for a multitude of attractions — Pinterest's being the online version of taking clippings from magazine pictures or recipe books. Then, there's Snapchat, which recently turned down an acquisition offer from Facebook (NASDAQ:FB) for $3 billion, preferring instead to wait on increased users and improved business so that a year from now it can count on more money, or better investment.
It's hardly surprising that Dropbox is doing so well, what with the digital age requiring more and more storage space, and sharing being the name of the game. "It's a huge market. The experience of Dropbox will be hugely different a year from now," said Houston at a conference in San Francisco, according to The New York Times. "We think about what are the problems out there that people don't know they have. I'm sure we'll do a lot more," said Houston, and the extra funding will fuel just that.
New in the online storage market are Amazon (NASDAQ:AMZN) and Google (NASDAQ:GOOG), meaning that competition is rearing is head at Dropbox is a big way. Amazon's "Simple Storage Service" is free to start, just like Dropbox. But unlike Dropbox, Amazon offers five GB of storage for free, while Dropbox only offers two GB to start. Google Drive on the other hand, offers up to fifteen GB of free storage to start, though it's notable that Dropbox allows you to earn up to sixteen GB of additional free space with referrals to friends, surpassing Google's free space with a little extra work.
Investing Insights: Can Google Continue to Explode to the Upside?