Electronic Arts Hopes to Sell Golf Games Without Tiger Woods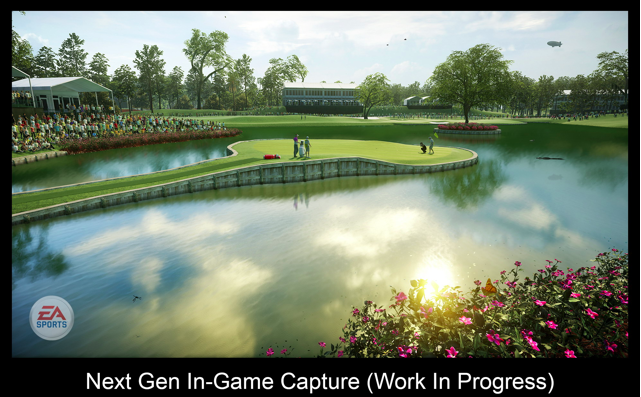 Electronic Arts (NASDAQ:EA) announced Monday that its partnership with Tiger Woods for its popular PGA Tour video game has ended. "EA SPORTS and Tiger Woods have also made a mutual decision to end our partnership, which includes Tiger's named PGA TOUR golf game. We've always been big fans of Tiger and we wish him continued success in all his future endeavors," the company said in a blog post.
EA Sports has partnered with Woods on the PGA Tour games for 15 years. EA Sports's line of sports video games are among its most popular titles in a video game market that's rapidly changing, leading to uncertainty as to whether the expensive console and packaged game model will continue to be viable as consumers switch to cheap mobile games.
The news comes after EA's contract with the National Collegiate Athletic Association was not renewed earlier this summer due to players accusing the company of not paying them for using their likenesses. The litigation over the matter ended EA's popular NCAA Football video game series.
So far, Electronic Arts CEO Andrew Wilson has done a good job of switching EA from a company that makes packaged games to selling more of its products via the Internet, according to a report from Bloomberg. The company's stock has risen 70.6 percent this year, though shares were down 2.9 percent during trading on Tuesday at the time of writing following the news.
"Moving forward, we will continue to work with the PGA TOUR exclusively to create groundbreaking golfing titles and our partnership remains strong. EA SPORTS is committed to creating a new golf experience that leverages the best technologies across EA to deliver a stunning and immersive game for mobile and next generation consoles," the company's post went on to say.
EA's post also included screen caps comparing the next generation of the PGA Tour game to the current version, showing significant improvements in how the game looks. Those improvements will hopefully be enough to entice customers to the game without Woods's name on it.
Electronic Arts will report third-quarter earnings after the bell on Tuesday.
Follow Jacqueline on Twitter @Jacqui_WSCS
Don't Miss: 7 Movie Studios That Profited the Most This Year.