Electronic Arts' Lineup Set to Scorch the Competition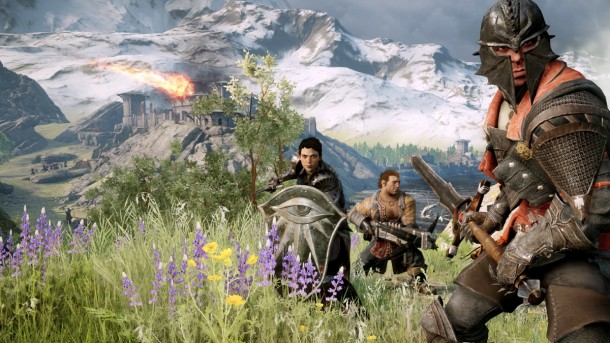 Electronic Arts (NASDAQ:EA) will report Q4:14 (ending March) results after the market close on Tuesday, May 6, and will host a conference call at 2 p.m. PT (dial-In: 888-677-1083, passcode: EA, webcast: ir.ea.com.)
We expect Q4 results at or above our bullish estimates, driven by next-gen Titanfall and digital sales. Our current estimates are for revenue of $820 million and EPS of $0.10, versus consensus of $812 million and $0.11, and guidance of $800 million and $0.09.
EA launched Titanfall for Xbox One and PC on March 11, but pushed the Xbox 360 SKU into Q1:15 for quality reasons. At the time of delay, EA announced no impact to guidance. We believe EA would have avoided any delay had Q4 been at risk, with the push into Q1 announced roughly 87 percent of the way through Q4. In addition, we expect EA to exceed implied digital revenue guidance of $457 million (57 percent of total Q4 revenue guidance) through DLC, full game downloads, mobile, and Ultimate Team, among other items.
We expect EA to provide initial Q1:15 and FY:15 guidance above consensus. Our Q1:15 estimates are for revenue of $800 million and EPS of $0.00, versus consensus of $629 million and $(0.24). Assuming digital revenue is flat year-over-year at $378 million, EA must generate publishing revenue of only $251 million to reach the consensus estimate. Given a relatively strong release slate (the aforementioned Titanfall on Xbox 360, FIFA World Cup, and UFC) and easy comparisons (only Fuse launched last year), we expect top-line guidance of at least $700 million.
For the full year, we believe EA will guide to a level that exceeds current consensus for revenue of $4.11 billion and EPS of $1.52, versus our estimates of $4.31 billion and $1.65, reflecting continued digital growth, incremental releases (also including Dragon Age: Inquisition, a shooter, and The Sims 4), and strong next-gen console adoption. Management previously announced that it expects to continue to deliver operating margin expansion and grow cash-flow in FY:15.
We believe EA has the lineup to deliver revenue and EPS growth for at least the next two years. We believe that EA can grow revenues by $400 million per year, and deliver $0.50 or more in EPS growth for the next two years.
We are maintaining our OUTPERFORM rating and 12-month price target of $37. Our PT is based upon a forward P/E of 20x our FY:15 EPS estimate of $1.65 plus $4 per share in net cash, in line with the company's historical multiple.
Michael Pachter is an analyst at Wedbush Securities. 
More From Wall St. Cheat Sheet: