European Commission Investigates Apple's Irish Tax Deals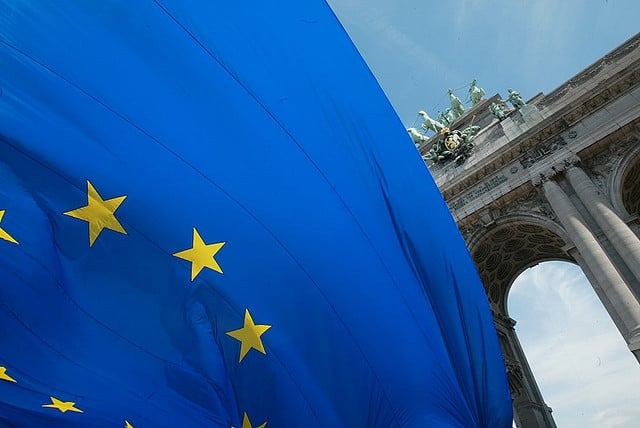 The European Commission is looking into decisions made by the Irish tax authorities that may have unfairly benefited Apple (NASDAQ:AAPL). As noted in a European Commission press release, the investigation will examine the use of "tax rulings" that are issued by Ireland's national tax authorities. The tax rulings were issued to confirm transfer pricing arrangements between various Apple subsidiaries.
"Transfer pricing refers to the prices charged for commercial transactions between various parts of the same group of companies, in particular prices set for goods sold or services provided by one subsidiary of a corporate group to another subsidiary of the same group," explained the European Commission. "Transfer pricing influences the allocation of taxable profit between subsidiaries of a group located in different countries."
Although tax rulings are permitted under European Union laws, the rulings are not supposed to be used to give unfair tax advantages to certain companies. Apple has established favorable transfer pricing arrangements in Ireland that allow it to reduce its overall taxable income. By licensing the intellectual property held by one subsidiary to another subsidiary, Apple is able to shift the bulk of its European profits to Ireland and take advantage of the country's unique territorial tax system and relatively low corporate tax rate of 12.5 percent. The European Commission plans to look at "the individual rulings issued by the Irish tax authorities on the calculation of the taxable profit allocated to the Irish branches of Apple Sales International and of Apple Operations Europe."
Both Ireland and Apple have issued statements denying any wrongdoing. "Ireland is confident that there is no state aid rule breach in this case and we will defend all aspects vigorously," said Ireland's finance minister in a statement obtained by The Financial Times. "We will now turn to providing our detailed, technical legal rebuttal to the commission's position and if necessary will defend our position in the European courts."
"Apple pays every euro of every tax that we owe," said Apple according to The Financial Times. "Since the iPhone launched in 2007, our taxes in Ireland have increased tenfold."
This is not the first time that Apple's tax practices in Ireland have come under scrutiny. Last year, the Senate Permanent Subcommittee on Investigations examined the iPhone maker's use of multiple subsidiaries based in low-tax countries such as Ireland. Although the Senate hearing concluded that Apple had not broken any laws, it found that the company's overseas tax strategies allowed it to avoid U.S. income taxes on $74 billion in profit made between 2009 and 2012.
The current U.S. corporate tax rate is 35 percent, considerably higher than Ireland's rate of 12.5 percent. As noted in its second fiscal quarter earnings call, Apple held approximately $138 billion in overseas cash at the end of the March quarter. When Apple CEO Tim Cook testified at the Senate hearing last year, he urged the legislators to lower the corporate tax rate to encourage U.S. companies to repatriate their overseas cash. As noted by Apple Insider, Apple has also previously lobbied for a onetime tax holiday that would allow it to bring its overseas cash back to the U.S. without a significant tax penalty.
Apple's tax holiday wish may soon be granted if some U.S. senators have their way. According to Reuters, several top Senate leaders are considering a corporate tax repatriation holiday that would allow Apple to bring some of its massive offshore cash hoard into the U.S. at a special low tax rate.
In the meantime, it appears that Apple and many other large tech companies, including Facebook (NASDAQ:FB) and Google (NASDAQ:GOOG) (NASDAQ:GOOGL), will continue to keep large cash hoards overseas in order to avoid paying a large U.S. tax penalty. Besides looking into Apple's tax practices in Ireland, the European Commission also announced that it is investigating Starbucks (NASDAQ:SBUX) in the Netherlands and Fiat Finance and Trade in Luxembourg.
Follow Nathanael on Twitter (@ArnoldEtan_WSCS)
More From Wall St. Cheat Sheet: