11 New Games Announced at Gamescom 2014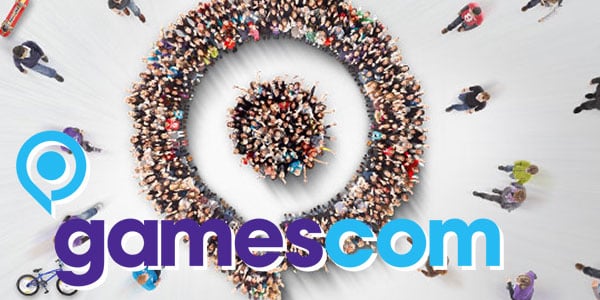 Gamescom has continued to grow every year with more developers and companies stepping up to a packed auditorium of hundreds and an online live stream audience of millions. Microsoft, Sony, and EA each had its own time to shine in the spotlight with plenty of new game announcements from developers, while smaller titles showed demos on the convention floor for journalists and Twitch broadcasters.
This show was no repeat of E3 2014. While companies weren't bashful about reminding gamers of what's in store this holiday season and beyond, there were over 10 new games announced. Bioware teased its latest game release in a series of live action videos about nightmares and powers that added up to a new title.
Gamescom 2014 had no shortage of fresh news and in-depth demos from the show floor. Here's a list of all the new games announced at the event.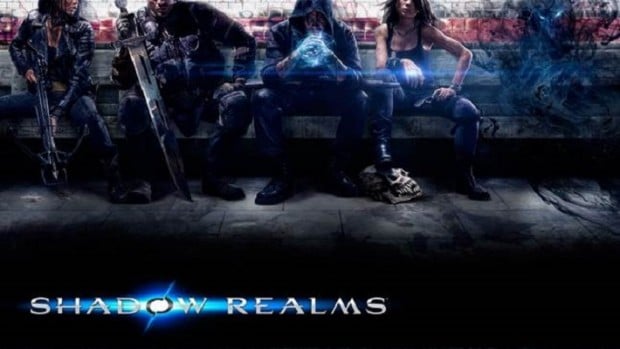 Shadow Realms
Prior to Gamescom 2014, Bioware had been teasing audiences with a live-action trailer series that amounted to a brand new IP: Shadow Realms. It's an online action RPG that pits four heroes against one Shadowlord in a 4 versus 1 combat scenario — much like Evolve. Players will be able to have multiple Heroes, but only one Shadowlord. Bioware wants to bring that dynamic, unexpected Dungeons & Dragons feel to the digital world in this game. The Shadowlord, in this instance, controls the battlefield and choreographs the moment to moment action, and it's up to the Heroes to navigate it.
The game takes place in modern day, but mixes in these gothic fantasy realms, so your character's style may be a combination of a wizard that's dressed in a suit and tie. There will be a solo story to get context for the world your engaging in, but a majority of the gameplay will have a co-op online element.
The aim is to release the game on PC next year.

Hollowpoint
From Crackdown 2 developer Ruffian, this is a 3D side-scrolling platform shooter. You can go alone or play with up to four players to bring down bullets onto anyone who will hire your team. The trailer seems to indicate that there's a war going on between corporations. Apparently, buying and selling stocks lost its luster.
The game will release on the PS4 and other platforms in the future. There's no release date yet.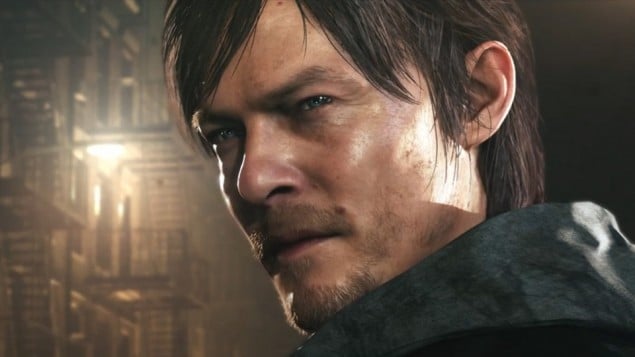 P.T.
Creepy, unsettling, unnerving. P.T. was the title given for this mysterious "interactive teaser" made available for free on PS4. Players were tasked to try and figure out the game's true meaning. It's a first-person horror that has a simple premise: You're in a house with a long hallway that sharply turns to the building's entry and a doorway. It's the only door you can walk through … for now. But when you walk through that door, you loop around to where you began. The house then looks different — the lighting is off, the walls are dirtier, and there's a noise coming from another door down the hall.
Progress long enough and you find that this game teaser is an announcement for a Silent Hill game. Hideo Kojima (Metal Gear Solid) and Guillermo Del Toro (Pan's Labyrinth, Pacific Rim) are teaming up to create a game that will make players "shit their pants."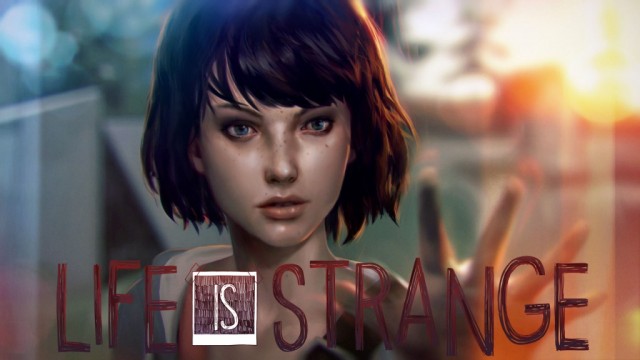 Life is Strange
From Square Enix and the creators of Remember Me, Life is Strange flew under the radar before and even during Gamescom. If the press didn't catch it, most people probably wouldn't know about it.
The game will be an episodic adventure title where you follow two girls fresh out of high school. Their friend has gone missing and they go on the hunt to find her. The twist comes where your character has the ability to rewind time, which means experimenting with conversations and events. The game is said to have a much tighter release schedule with each episode coming two weeks to a month after the last. There will be five episodes in total.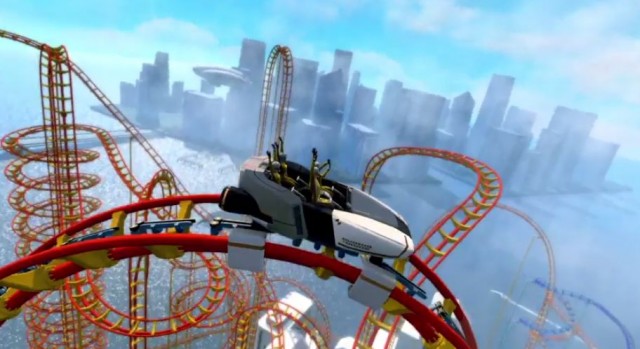 Scream Ride
Scream Ride has players building a world of thrills and subjecting human subjects to test them, sometimes ending in disaster. The trailer challenges you to test the laws of physics and construct the most unsound rides to force upon these poor thrill seekers. GLaDOS from Portal would be proud.
The game comes from Microsoft Studios, so it will be an Xbox One and Xbox 360 exclusive. Scream Ride is slated for release in Spring of 2015.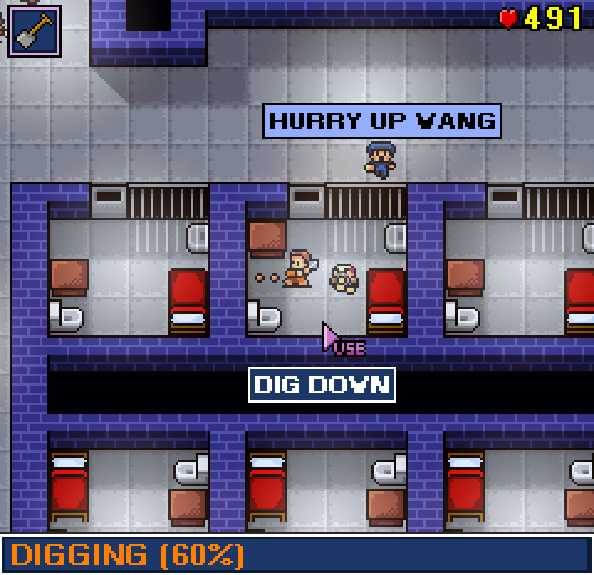 The Escapists
The graphics may look like something you'd play on the Gameboy Color, but it's coming to Xbox One. This retro-style game managed to raise over 7,000 euros on Kickstarter. Microsoft picked it up and is planning on making it part of its ID@Xbox initiative, which helps bring indie titles to the Xbox platform.
You play a prisoner who needs to formulate an escape plan in order to get out of jail. Craft items, bulk up to prepare to fight, and formulate a plan for your escape.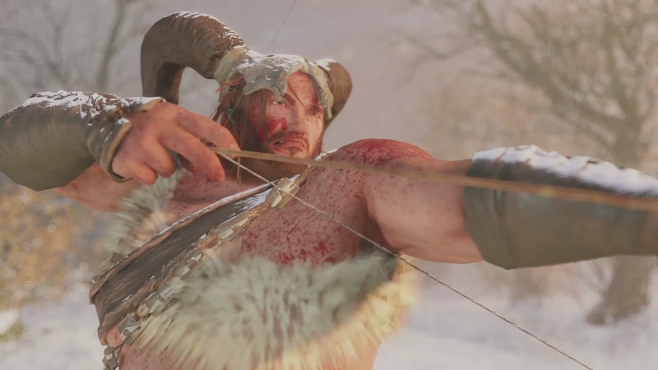 Wild
Wild takes a departure from the norm, showing a dual world. The trailer shows lush fields and clear waters alongside long-dead giants and old ruins. Familiar and strange live together in this world and nature lives together.
It's an online survival adventure game that you can play as a human or animal. You survive in the wilderness, as it was 10,000 years ago (except with giants). However, it's uncertain if the game's true beauty will be able to shine through when the gates open and players begin killing one another (see DayZ and Rust). But perhaps people who will be drawn to this game will be less likely to kill and loot you. The game is a PS4 exclusive.

Alienation
Sony partner Housemarque Studios revealed its upcoming title Alienation as a follow-up to its hit arcade game Resogun. The game has a sci-fi theme where you'll shoot down alien hordes from a top-down perspective. It's a twin-stick shooter and looks like the spiritual successor to the studio's zombie title, Dead Nation.
From the trailer, it looks like co-op play will be supported, so you can go at the alien menace with friends. There's no word on a release date.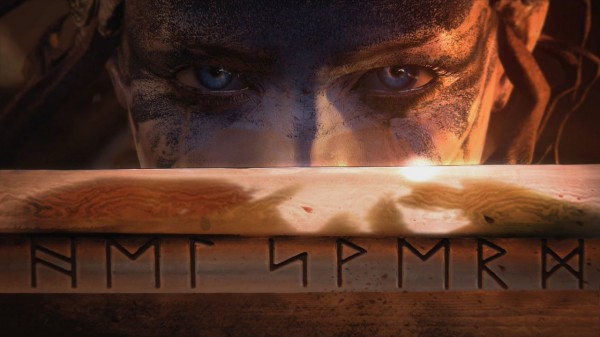 Hellblade
The next game from developer Ninja Theory of DMC: Devil May Cry announced a new IP featuring a female protagonist, covered in warpaint, battling against demons. There's little known on the game aside from what was released in the trailer during Gamescom, which has a celtic vibe. The main character's name is Senua, and she will be embarking on a personal journey to the underworld. Is it for love? Revenge?
The game will be coming out for PS4 first, but won't remain a Sony exclusive.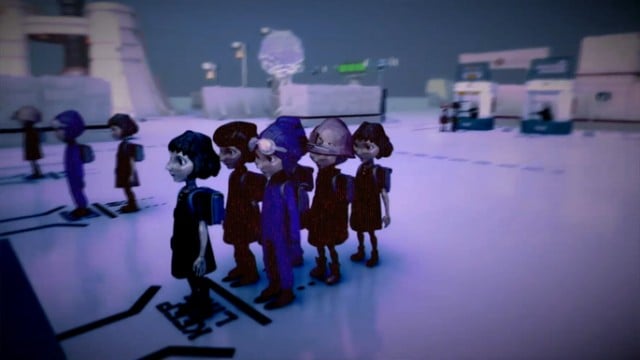 The Tomorrow Children
The trailer for this game has some Russian themes (specifically Marxist). It takes place in the future where the world has been decimated, and you're tasked with going out into the white "Void" and restoring the human race.
There are threats in the Void. You'll have to defend against attacks from Izverg and giant monsters that roam the world. The game will be a Sony exclusive, but has yet to announce a release date.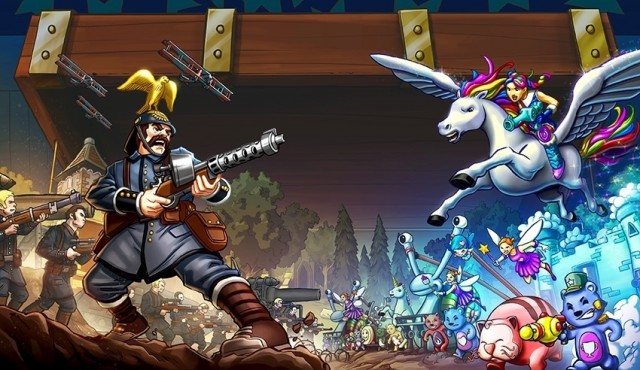 Toy Soldiers: War Chest
The Toy Soldiers series is a fun arcade action tower defense game where you must protect your toy chest from an invading army of toy soldiers. The original Toy Soldiers and Cold War both made their way onto the Xbox 360. War Chest will be available for almost all platforms, including Xbox One, PS4, and PC.
This latest game in the series, players will take control of the Kaiser's army against an invasion of Unicorns and teddy bears from the Starpower army who have invaded the toy box. You may also take the Kaiser on as Starbright of the Starpower army. There's rumored to be two other playable armies.
The game is expected to release in early 2015.
More From Tech Cheat Sheet: