Facebook and Zynga Change Relationship Status
Shares of Zynga (NASDAQ:ZNGA) took another plunge, as the social gaming company renegotiated its long-term status with Facebook (NASDAQ:FB), the world's largest social network.
What Happened?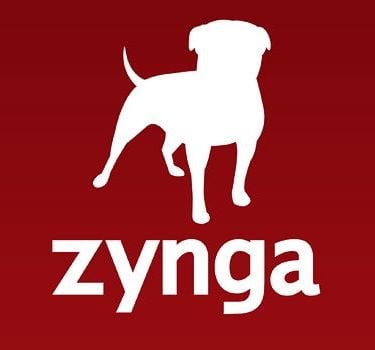 In an effort to ease the conditions of a deal signed in 2010 and become less dependent on Facebook, Zynga disclosed in a Securities Exchange Filing late Thursday that it will essentially be treated like other app developers. Facebook will no longer require the social gaming company to launch games on Facebook's platform.
Zynga will also be able to opt out of Facebook Payments as a way for gamers to make purchases, and choose not to display ads produced by Facebook on Zynga.com. The original contract was not set to expire until 2015.
Catalysts are critical to discovering winning stocks. Check out our newest CHEAT SHEET stock picks now.
"Our amended agreement with Facebook continues our long and successful partnership while also allowing us the flexibility to ensure the universal availability of our products and services," Zynga chief revenue officer Barry Cottle said in a statement.
Painful side effects are being felt on the news…
What are the Side Effects?
Although Zynga will receive more freedom to pursue other platforms such as Google+ (NASDAQ:GOOG) and Yahoo (NASDAQ:YHOO), the FarmVille-maker receives the majority of its revenue from games on Facebook. Other gaming companies could eventually overtake Zynga's dominance in the Facebook gaming arena. Furthermore, some believe the Zuckerberg-led company will now create their own games and become long-term rivals with Zynga.
However, Facebook said in a statement, "We're not in the business of building games and we have no plans to do so. We're focused on being the platform where games and apps are built."
CHEAT SHEET Analysis: "Are the Technicals on the Stock Chart Strong for Zynga?"
Judging by the reaction from Wall Street, the future just became more complicated for Zynga. Shares of the company dropped more than 8 percent on Friday. As the chart below shows, this is yet another blow to investor confidence and the stock chart technicals. Shares are down about 75 percent year-to-date.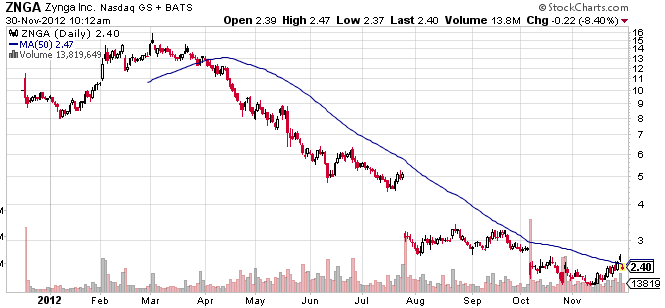 Investor Insight: Moody's to H-P: Apple is Eating Your Lunch