Facebook Copies Twitter, Again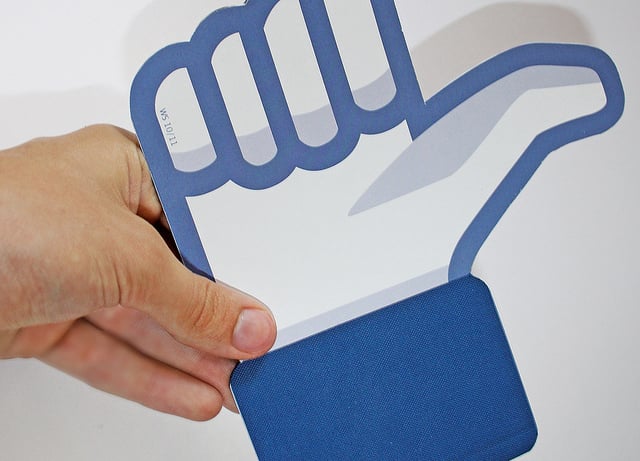 Facebook (NASDAQ:FB) is trying to get in on Twitter's (NYSE:TWTR) knack for fostering real-time conversations about current events, and it is doing so by shamelessly copying the popular microblogging site. Last year Facebook began using hashtags to group together conversation topics. Then, Facebook earlier this week announced an acquisition of two link-sharing platforms that were popular for use on Twitter. Now, Facebook announced it's unrolling a new feature to group popular conversation topics into a "trending" section.
Facebook recognizes that users love Twitter's hashtag and trending functions, and fostering real-time conversation has huge possibilities in regards to advertising, particularly during big events like the Super Bowl or the Academy Awards.
"Facebook is a space where people from all over the world gather every day to share their thoughts and participate in real-time conversations, from the highlights of the Golden Globes to the passing of Nelson Mandela. Today we're announcing Trending, a new product that's designed to surface interesting and relevant conversations in order to help you discover the best content from all across Facebook," Facebook engineering manager Chris Struhar said in a Thursday blog post.
Facebook will begin rolling out a test of the function on desktop only before switching to mobile.
This isn't all Facebook's been up to recently to get in on the real-time conversation game. Earlier this week, the company announced that it is acquiring sister link-sharing startups Branch and Potluck. Branch works by allowing users to share links via Twitter or email, discuss the material with others, and then publish or embed the entire conversation elsewhere. Potluck takes links to news articles, breaks the article down into three "cards" or slides that summarize the article within 30 seconds, and allows the summaries to be shared on Twitter or elsewhere to foster conversation on the topic.
The Branch and Potluck teams will join a new division at Facebook called Conversations, aimed at getting Facebook users to use the site to discuss current events and share links about popular news topics.
Twitter may have done these things first, but Facebook has the advantage of a user base that's much bigger and more highly engaged with its platform. If Facebook adopts Twitter's most popular features, then Facebook users that do not yet have a Twitter can enjoy the new Twitter-esque options without having to learn how to use a different platform. But recent research has also shown that more and more people are engaged with two or more social media platforms, so perhaps there's room for Twitter and Facebook to flourish side by side.
More from Wall St. Cheat Sheet:
Follow Jacqueline on Twitter @Jacqui_WSCS