Facebook Hacks Twitter Trends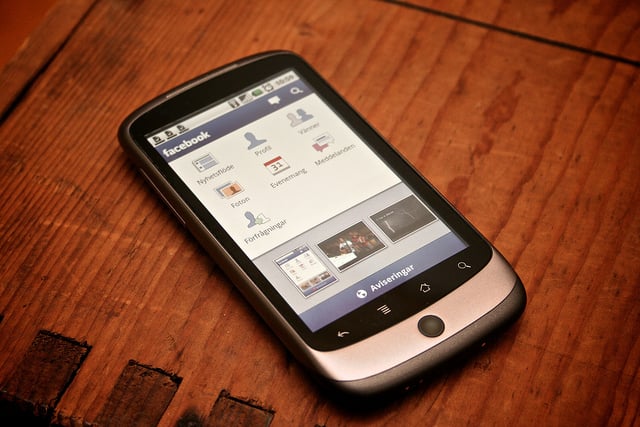 Fittingly, Facebook (NASDAQ:FB) headquarters is located off CA 84 at 1 Hacker Way in Menlo Park. In late December 2012, Facebook Director of Product Blake Ross took to his own Facebook Wall to boast that he and his team had built out the then new Poke mobile application within 12 short days.
At the time, Facebook had tweaked its business model towards accelerated product development. Speed, of course, often compromises quality. The Poke application, engineered to compete directly against Snapchat, was an outright bust by all measures. Snapchat was to remain one of the top-five most popular applications at the Apple App Store throughout 2013 and into 2014. Last November, Snapchat actually rebuffed a $3 billion offer out of Facebook that sent the Menlo Park hackers back home to the drawing board.
The Facebook hacks have recently launched a Trending bar as part of their latest pet project. The Facebook Trending bar, of course, has appeared in the aftermath of hashtag posts, which were also effectively ripped off from Twitter (NYSE:TWTR). The Facebook social media empire is now running a mad dash to leverage its 1.2 billion user accounts for generating real revenue and profits. Facebook programmers, however, are unwittingly emerging as fast followers in Silicon Valley. Hacking just will not hack it on Wall Street, especially when Facebook shares have been priced for perfection. The mass exodus of young adults out of the Facebook platform may be a leading indicator that this social media empire is old news.
Facebook Trends
John Constine of Tech Crunch has already accused Mark Zuckerberg and Facebook of "tearing pages straight out of Twitter's playbook." The development of Facebook Trends has emerged as a blatant attempt to build upon Trending Topics on Twitter and today's 24-7-365 news cycle. Twitter, of course, is the social media platform most notable for limiting posted messages, or tweets, to 140 characters or less.
Twitter users type hashtags to designate important keywords within their tweets. From there, popular keywords will appear as Trending Topics, which is an effective news aggregator where Twitter users can click links for more relevant information. Twitter Trending Topics and Big Media have grown to forge a symbiotic relationship in terms of reporting news. Twitter users immediately react to televised award shows, sporting events, and breaking stories. Alternatively, legions of journalists are tasked with covering the Twitter commentariat for reactions to the latest developments. Celebrities, who are newsmakers in their own right, have taken to Twitter to cut out media middlemen, connect directly with fans, and inadvertently launch their own Trending Topics. For Twitter, and all social media companies, the ultimate goal remains to drive traffic towards sponsored links and advertisements.
Facebook, for its part, has installed descriptors to expand upon the minimalist Twitter Trends. For example, a trending Facebook prompt may read "Seattle Seahawks: Super Bowl Bound After Defeating San Francisco 49'ers 23-17," as opposed to "#Seahawks." From here, the Facebook Trends page would serve as a direct portal towards linked commentary from authority figures, fan pages, celebrities, and citizen journalists analyzing the popular topic at-hand. The Facebook Trends toolbox will occupy prime, top right-hand corner real estate upon the web page interface. The new Facebook look may be described as somewhat busy, in comparison to the clean Twitter and Instagram website designs.
These latest packages out of Facebook may have been installed largely in response to a barrage of reports speculating that young adults were abandoning this social media platform in droves. Last October 30, Facebook CFO David Ebersman himself alluded to "a decrease in daily users specifically among younger teens," during the latest Q3 2013 earnings call out of Menlo Park. Minneapolis investment bank Piper Jaffray had released its semi-annual "Taking Stock With Teens" report, on October 23, 2013, one week prior to the Facebook Q3 2013 earnings call. The Piper Jaffray report illustrated a clear shift in teenage interest away from Facebook and towards competing social media platforms classified as "Other."
At the time, the Huffington Post suggested that the explosion in Vine and Snapchat traffic was most likely behind the explosive growth of this "Other" classification. Most recently, a report out of research firm iStrategy Labs estimated that the age 13-24 demographic shrank by 6.7 million Facebook users between January 2011 and January 2014 (from 58.5 million to 51.8 million.) Broken down further, the numbers of Facebook users currently enrolled in high school and college collapsed by roughly 60 percent through this same time frame.
Bursting the Web 2.0 Bubble
Facebook bulls may dismiss the flight of young adults away from the platform as somewhat inconsequential to long-term growth potential and shareholder returns. Bulls may argue that legions of hipsters have simply replaced Facebook with Instagram, as their social media gateway of choice. Facebook, of course, made good upon its $1 billion offer to acquire Instagram in 2012. Taken further, the young adult age demographic obviously controls the least amount of disposable income and accumulated wealth in the aggregate.
The iStrategy data did estimate an 80 percent increase in headcount within the age 55+ Facebook demographic over the past three years to 28 million people. Still, Facebook bulls must mull over the idea that social media stocks have been priced to perfection. As such, any perceived set back in Facebook growth may trigger a severe share price correction. Former Federal Reserve Chair Alan Greenspan may refer to this current investment environment as "Irrational Exuberance 2.0."
The Federal Reserve Board last dropped its federal funds rate to zero during Q4 2008 in response to the housing bust and credit crisis. Since then, Federal Reserve and Treasury officials went on to install the Treasury Asset Relief Program (or, TARP), Operation Twist, and Term Asset-Backed Securities Loan Facility (or, TALF) as a means to purchase assets and attempt to further improve financial market liquidity. The open market transactions were to result in a bloated Federal Reserve balance sheet above $4 trillion. Economists have struggled to define results for the unprecedented asset buying programs out of the central bank. Fed Chair Ben Bernanke has introduced the term "tapering" to balance growth and inflation concerns. Going forward, The Fed has announced its intent to leave its federal funds rate at the zero floor while still curtailing monthly bond purchases by $10 billion through 2014. The Federal Reserve is likely to close out the month of January having bought $75 billion in bonds.
Speculative capital has inflated valuations for Web 2.0 and its social media apparatchik. Amazon closed out the January 21, 2014 trading session at $407.05, which was then just 75 cents shy of the $407.80 all time high established that day. At these levels, Wall Street traders have effectively applied a $186.4 billion market capitalization price tag to the Amazon business model. Amazon, however, has only banked a mere $34 million in net income off $39.8 billion in revenue through the first nine months of 2013. Amazon may close out 2013 with $500 million in net income at best. Amazon therefore may trade for an estimated 372.8 times current earnings. At worst, Q4 2013 sales at Amazon stalled amid a disastrous Holiday Season that also destroyed Best Buy sales results. Amazon would then trade for 1,000 times earnings.
In any event, Facebook and its Web 2.0 brethren pose serious financial risks to investors. Young adults abandoning Facebook may be one of the first dominoes to fall prior to what appears to be the inevitable collapse of the Web 2.0 bubble. Traders should start appraising the teenage market as a leading indicator. Facebook Trends was actually an awkward, hamhanded attempt to keep young adults on this reservation.
The Bottom Line
Facebook stock traded at $58.51 per share at the close of the January 21 session. This performance did calculate out to $142.2 billion in terms of Facebook market capitalization. Legendary investor Peter Lynch preferred to own businesses that carried price to earnings to growth ratios of one or less. Facebook has generated $977 million in net income off $5.3 billion in revenue through the first nine months of 2013. Facebook stock would then trade for 100 times current estimated earnings, if the company were to have closed out the last 2013 year with $1.5 billion in net income.
Peter Lynch would therefore expect Facebook to double its annual earnings power well into the near future in order to justify its current valuations. Facebook did close out the 2012 year having collected $32 million in net income upon $5.1 billion in revenue. Facebook had actually generated $668 million in net earnings and $3.7 billion in revenue the prior year in 2011. Going forward, Facebook will not double revenue, let alone earnings.
In effect, Facebook must fire upon all cylinders for shareholders to simply avoid a disastrous rout to the value of their positions. Facebook, however, has exposed itself as a hack and beta follower over the past year. The Q1 2014 development of Facebook Trends as a bargaining chip to woo young adults back to this platform will be too little and too late to trigger hyper growth at the bottom line. Facebook stock is a sell.
More From Wall St. Cheat Sheet: