Facebook IPO Anniversary: What Does the Future Hold?
Facebook Inc. (NASDAQ:FB) had its first birthday yesterday after becoming a publicly traded company. The social media darling has been under a scrutinizing gaze from analysts and investors ever since it started trading on the NASDAQ. Its stock has taken a beating over this past year and while it is currently trading much higher than its low in September 2012, it has yet to reach its IPO price. So what has the company accomplished during its first year as a public company? What has it botched? The answer for both questions is mobile.
The company experienced a year-over-year mobile ad revenue increase to about 30 percent, according to the Christian Science Monitor. Low mobile ad revenue was something that helped push Facebook's stock to its lowest last year. Social media users are increasingly glued to their smartphones and tablets. Getting itself in front of those users who predominantly used their PCs for the same purpose when the company was founded is key to the company's future.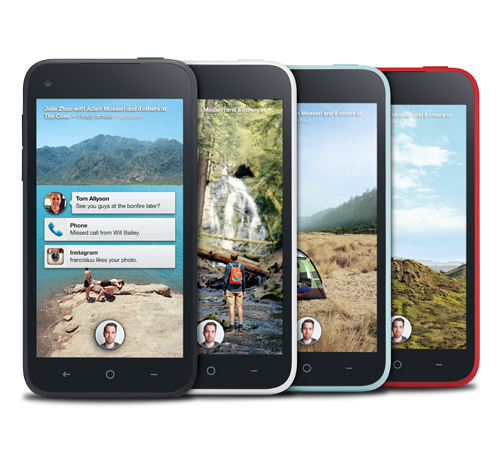 However, Facebook took a swing to knock a mobile home run out of the park this year in the form of Facebook Home but whiffed. Facebook Home was supposed to be the long awaited "Facebook Phone" but turned out to just be an annoying, Facebook-centric user interface skin placed over Google's (NASDAQ:GOOG) Android operating system on select smartphones. In fact, sales of the HTC First have been so bad the phone's price with a carrier contract has been cut from its initial $99 to 99 cents in just a few weeks.
Facebook's future is far from clear cut. There is fear that the company's most profitable market — the United States and Canada — has reached a saturation point. Given how profitable U.S. and Canadian Facebook users are to the company compared to even Europe, this means the company has to either figure out how to either better monetize users not surfing the social media site from North America or get non-North American users signing up in greater numbers.
For the company to be successful down the road, it must avoid monetizing itself in such a way that its ads become more trouble than the usefulness of the social media site is worth in the eyes of its users. The company definitely has room for growth in both advertisement revenue and monthly users but keeping its user base engaged is essential. Facebook needs everyone to still be using it ten years down the road from now. Below is a graph of Facebook's stock price over the past year.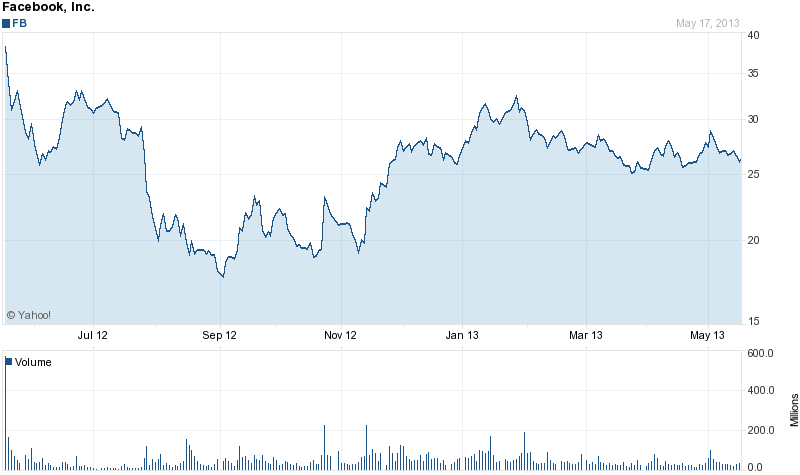 Image courtesy of Yahoo! Finance
Don't Miss: Facebook's First Year in Review: Is the Glass Half Full?