Facebook Phone Faces Problems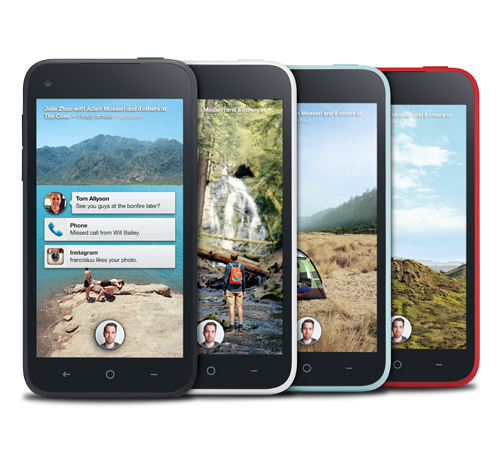 Those who were waiting for the release of the HTC First in the U.K. will be disappointed. The release of the phone, known as the "Facebook Phone" has been indefinitely delayed in the U.K. with refunds given to those who pre-ordered, reports Facebook (NASDAQ:FB) and what was supposed to be the phone's exclusive carrier.
Sales in the U.S. seem to be far below what was hoped as AT&T (NYSE:T) dropped the price of the device. The phone was first announced in April and seemed to have a lot of promise as it had an HD screen, good mid-range specs, and came in various bright colors. It seemed like a good device for Facebook to launch its Home platform on.
The Home platform for Android was supposed to enhance the Android experience by providing a "better chat, an attractive new lockscreen, and other Facebook-centric features." according to NBC. Home was then released for other smartphones, and it became apparent that the system had problems. Many features that users loved were omitted, and others simply weren't comfortable with a phone run by a social media site with privacy issues.
After a month on the market, the phone experienced a $99 price drop (99 cents with a contract), showing just how poor the sales of the new phone were. There have been many rumors that the phone will actually be discontinued as well, but AT&T claims that the price drop is merely a promotional tool.
Canceling the phone's release in the U.K. though indicates that the phone's position may be much worse than suggested by a statement that Facebook issued to NBC News, stating it was working on refining the phone based on feedback it had received from customers. Facebook and HTC both declined to comment on the sales of the HTC First and wouldn't discuss plans for a future release of the phone in the U.K.
Don't Miss: What's AT&T's New Wireless Fee All About?