Facebook: Profits Arrive From New Mobile Products
The following is an excerpt from a report compiled by Michael Pachter of Wedbush Securities.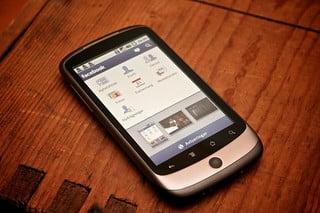 Facebook's (NASDAQ:FB) Q1 EPS was above our expectations from payments and cost control. Revenue was $1.46 billion, compared with our estimate of $1.43 billion and consensus of $1.44 billion. Advertising revenue was $1.25 billion, compared with our estimate of $1.24 billion, while Payments and other fees revenue was $213 million, compared with our estimate of $189 million. Non-GAAP EPS was $0.12, compared with our estimate of $0.10 and consensus of $0.13. Facebook did not provide guidance.
Increasing our estimates to reflect Q1 results. Increasing our FY:13 estimates for revenue to $6.92 billion from $6.81 billion and for EPS to $0.64 from $0.58, primarily from lower expense assumptions. Increasing our FY:14 estimates for revenue to $8.60 billion from $8.50 billion and for EPS to $0.83 from $0.81.
Providing high-level opex guidance for FY:13 gives Facebook the opportunity to meet or exceed the Street's expectations throughout the year. Management reiterated that non-GAAP operating expenses were expected to increase by ≈ 50 percent. Actual Q1 expenses were $895 million, implying to us that expenses will rise more modestly, perhaps by $70-150 million per quarter, and implying y-o-y growth of only 44 percent. We do not expect expenses to rise as high as the company projects, allowing the company to regularly exceed EPS expectations.
Mobile advertising revenue growth continues to be strong. It accounted for 30 percent of total ad revenue in Q1, or roughly $374 million, up from $0 last year. Sequential mobile revenue growth was relatively modest, but given that many of Facebook's new mobile advertising products are only beginning to ramp, we expect positive dollar growth to continue at a reasonable clip for the foreseeable future.
Desktop advertising was essentially flat y-o-y, although that appears subject to the company's discretion. Only a year ago, Facebook was dependent solely on desktop advertising and payments; as a greater number of users migrate to mobile, we may see desktop ad and payments revenues decline, creating a greater urgency to monetize mobile use. We note that mobile advertising growth slowed in the quarter, up only roughly $68 million sequentially in Q1:13 after increasing by over $150 million in Q4. We have modeled an almost doubling of mobile by Q4:13.
Maintaining our OUTPERFORM rating and our price target of $35. Our price target reflects a value of $60 per MAU at Facebook's peak MAU level with a conservative monetization assumption of $1 per MAU per month for five years.
Michael Pachter is an analyst at Wedbush Securities.

Don't Miss: Live Wrap: Will Facebook's First-Quarter Earnings Beat the Bears?