Facebook Wants to Keep a Closer Eye on Its Users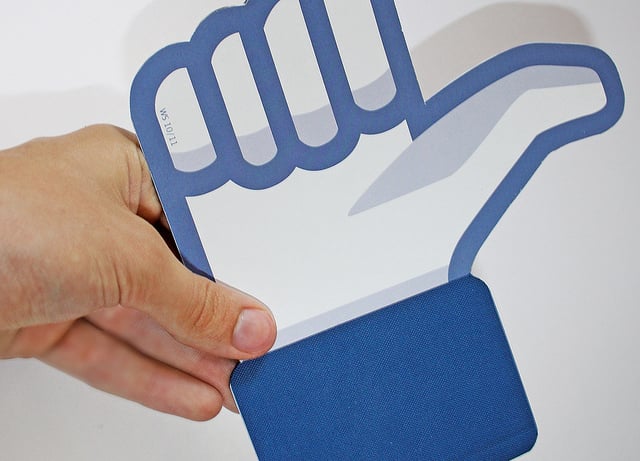 Facebook Inc. (NASDAQ:FB) is reportedly exploring adding an analytics tool that would allow the site to track where users' cursors are on the site's screen, which would help determine what kinds of things — particularly ads — make users pause while scrolling through their News Feeds.
According to a Wall Street Journal interview with Facebook analytics head Ken Rudin, Facebook is experimenting with the technology but hasn't made any decisions about implementing it quite yet. Rudin said the data on how Facebook users move their cursors would be used for targeted advertising and product development.
Possible new data to be collected includes "did your cursor hover over that ad … and was the News Feed in a viewable area," Rudin said during the interview. "It is a never-ending phase. I can't promise that it will roll out. We probably will know in a couple of months."
Facebook wouldn't be the first site to keep track of where users move their cursors. Digital image marketplace Shutterstock also keeps track of not only where a cursor is hovered but basically everything its users do on the site. Shutterstock then uses the Hadoop file system to analyze the data. Facebook also uses Hadoop, the Journal reports, in addition to its own hardware to store its analytics warehouse.
Facebook is likely to hear some now-familiar complaints about user privacy, but since that hasn't stopped the social media giant from moving forward with monetizing its site in the past — nor has it deterred users from continuing to remain heavily engaged with Facebook — the company will probably push forward with the initiative if it determines knowing about cursor placement can make money.
Facebook reported third-quarter financial results after the bell on Wednesday that reminded the world yet again how good the site is at monetizing its service, particularly via mobile. Facebook's revenue from mobile increased from 41 percent in the second quarter to 49 percent in the third. Strong mobile advertising revenue produced profits that crushed analyst expectations: The company earned 25 cents per share and generated $2.02 billion in revenue, beating analyst expectations of 19 cents per share and revenue of $1.9 billion.
Those kinds of results, when piled on top of the site's impressive second-quarter financials, show that Facebook is utilizing a strategy that works when it comes to monetizing mobile.
Follow Jacqueline on Twitter @Jacqui_WSCS
Don't Miss: Facebook: Do Teens Want to Unfriend the Social Media Giant?