Facebook Wants to Take Over Your Phone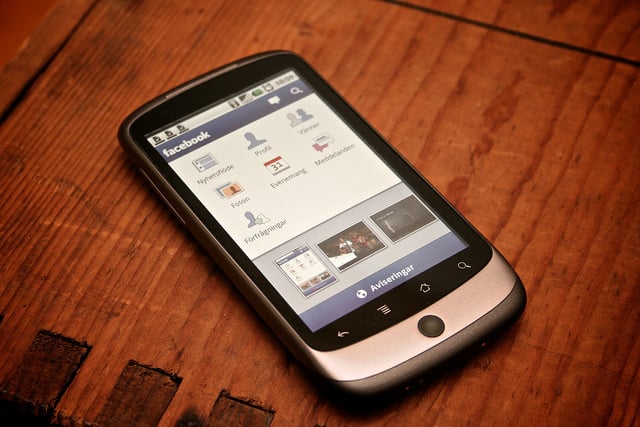 Facebook (NASDAQ:FB) launched Facebook Home — a service that turns a user's smartphone screen into a Facebook News Feed — back in April, but the service hasn't really caught on with users. To combat that disinterest, Facebook has been pulling pieces of the Home app apart, and putting them into the regular Facebook app for phones running on Google's (NASDAQ:GOOG) Android operating system, according to a TechHive report.
Android users can now set their Facebook News Feeds as the home screen of their smartphone, an option called Cover Feed, without ever having to download the Home app. Cover Feed replaces a phone's lock screen with a scrolling News Feed, with the option to like and comment on friends' statuses without having to open the Facebook mobile app.
Chief Executive Officer Mark Zuckerberg said during the company's second quarter earnings call last week that Facebook isn't going to give up on Facebook Home, citing the fact that it's a new type of product, and will take a bit longer to develop fully.
A review of Facebook Home from TechHive said the app was a great time-saver for people who frequently switch between Facebook messaging and texting. The review also called Cover Feed "visually magnificent," but in the writer's opinion, Cover Feed would be drastically less appealing if the News Feed ads commonly seen when browsing Facebook via computer or mobile started popping up on a user's phone home screen.
But that's probably exactly the direction Zuckerberg wants to take Cover Feed. Facebook has already been incredibly successful at monetizing its mobile app. The company's second-quarter earnings revealed that mobile ads accounted for 41 percent of Facebook's total ad revenue, up from virtually nothing a year ago.
If advertisers are already willing to pay so much just to get in on Facebook's mobile app, imagine how much companies would cough up to be featured on the home screen of people's smartphones.
Follow Jacqueline on Twitter @Jacqui_WSCS