Facebook Wants Your News Feed to Contain Actual News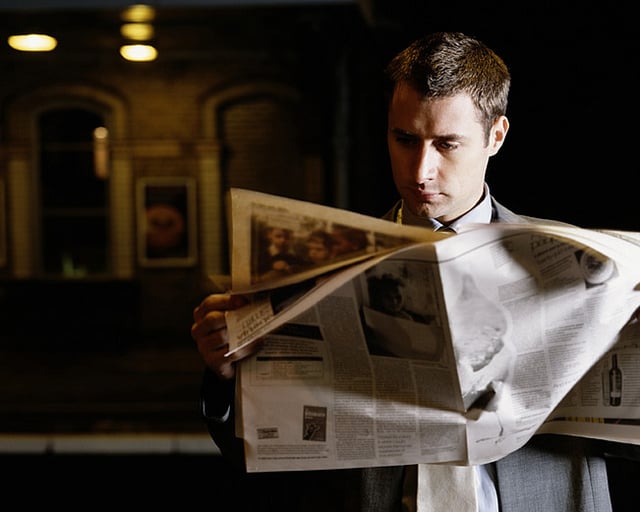 Facebook (NASDAQ:FB) has acquired the sister link-sharing apps Branch and Potluck in a move to put real news in your News Feed and promote real time conversation about current events on the world's biggest social network.
While Facebook is still the undeniable king of social media, it hasn't been as successful in fostering real time conversation as rival Twitter (NYSE:TWTR). In a move copying Twitter's successful format, Facebook added hashtag grouping to conversations last year, but despite those efforts, Facebook hasn't been able to replicate Twitter's popularity as a forum for real time conversation. It's hoping to change that with this acquisition and the formation of its "Conversations" team.
Branch works by allowing users to share links via Twitter or email, discuss the material with others, and then publish or embed the entire conversation elsewhere. Potluck takes links to news articles, breaks the article down into three 'cards' or slides that summarize the article within 30 seconds, and allows the summaries to be shared on Twitter or elsewhere to foster conversation on the topic.
Sources familiar with the deal told The Verge that Facebook paid about $15 million for Branch, which also owns Potluck. Branch CEO Joshua Miller announced the acquisition in a Facebook post on Monday morning. He said that the goal is to "Build Branch at Facebook scale."
The Branch team will work towards that goal from their headquarters in New York City as a part of a new Facebook team called Conversations. "Although the products we build will be reminiscent of Branch and Potluck, those services will live on outside of Facebook," Miller promised.
Facebook wants to get in on the popularity of the phenomenon of 'live tweeting,' or using Twitter to discuss an event as it's happening. For now, Twitter is a more popular place for users to discuss actual news and get real time updates regarding current events, while Facebook is still primarily for information on the personal lives of friends and family. Promoting links to trending news items the News Feeds of Facebook users is a way for Facebook to mimic something that Twitter has gotten right.
More From Wall St. Cheat Sheet:
Follow Jacqueline on Twitter @Jacqui_WSCS