Facebook's CFO Spooks Investors Following Earnings Release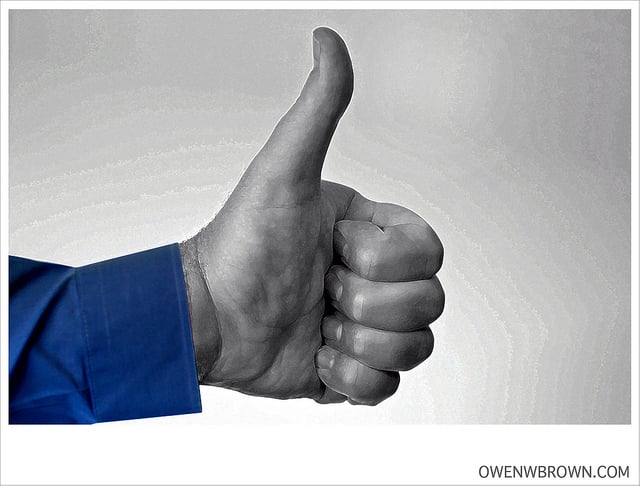 Facebook (NASDAQ:FB) investors were torn Wednesday following the social network's third-quarter earnings release, because although the social media giant blew past investor expectations with a much higher-than-expected third-quarter profit of 25 cents a share on a revenue of $2.02 billion, Chief Financial Officer David Ebersman made comments during the company's earnings call that proved to spook both analysts and investors.
According to Bloomberg, Ebersman warned in his call Thursday that Facebook's news feed promotions won't increase significantly in the future,  despite the social network's increased profitability from its marketing efforts. Users have witnessed the number of ads featured on their news feeds multiply year-over-year, helping Facebook register a 60 percent revenue increase since last year, but CEO Mark Zuckerberg also recognizes the caution he must practice when flooding his site with promotions, and the CFO's comments signal his readiness to stem the growth.
Until now, Facebook hasn't indicated any loss of members due to disinterest in the ads, but the surprising news may highlight the latest wakeup call that the Palo Alto, California-based company is facing. Brian Wieser, a Pivotal Research Group analyst explains, via Bloomberg, "It's a fine line. They want to manage the user experience. They don't want to overwhelm consumers' use of Facebook with advertising."
Ebersman also further proved that point Wednesday when he noted that Facebook has suffered a decrease in younger teenage users. The CFO explained that the usage among U.S. teenagers on Facebook has been stable, but the company has experienced a decrease among younger teens who log on daily. Though the comments didn't prove damming to Facebook's share price, still allowing the social network to register gains in after-hours trading, Ebersman's warnings introduced an eery air into the conference call as investors recognized that Facebook's next generation is already dropping off, and there is certainly room for disappointment.
Other than the CFO's few ominous comments, however, sentiment surrounding Facebook's earnings as a whole was extremely positive, and Zuckerberg was able to prove his ability to build ad profitability by making it easier for advertisers to reach consumers. Growth on Facebook's mobile platform was especially significant, and the company reported that sales from mobile promotions made up 49 percent of total ad revenue in the third quarter.
Nonetheless, it will be interesting to see if Ebersman's warnings soon make an impact on the site's operations, but until then, many analysts will likely keep churning out positive notes to investors.