Facebook's Gift to Investors: More Holiday Ads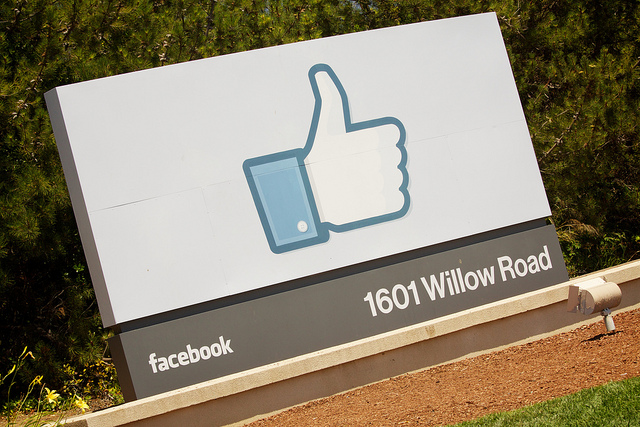 Ahead of the release of the social network's third-quarter earnings, investors and analysts alike were waiting to see whether Facebook (NASDAQ:FB) could repeat its second-quarter growth. After the company's 2012 initial public offering, investors began to doubt whether the platform would remain as popular with users and advertisers as more and more people began to access the Internet more often on mobile devices than on desktop computers. However, in the second-quarter, its earnings gave cynics reason to believe that the mobile platform could be successfully monetized. Thanks to massive growth in mobile advertising, with revenue increasing 76 percent to $656 million from the previous quarter, sales rose 53 percent year-over-year. In total, mobile advertising accounted for 41 percent of total revenue, up from 30 percent in the first-quarter.
Yet, a comment made by Facebook Chief Financial Officer David Ebersman during the post-earnings release conference call gave investors a reason to be concerned; he said the company would not "significantly increase" the number of ads inserted into users' News Feeds, which are currently the biggest driver of revenue. Those few words were enough to stanch the advancement of the social network's stock.
After earnings were released on October 30, investors had bid shares up 15 percent in after-hours trading on the strength of the quarter's numbers. Yet, after Ebersman mentioned "ad load," the stock began plummeting, falling first to its closing price of $49.01 and then dropping even lower. In the end, Facebook lost $18 billion in market value in seconds.
What this meant for Facebook, in terms of appeasing investors, was that the company had to make good on its bet. By stating that the company would not "significantly increase" the number of ads, Ebersman was suggesting the company would instead be improving the quality of existing advertisements, a much tougher task. While it may be more difficult route to greater profitability, improving the quality of News Feed ads is by no means a bad idea. After all, making the ads appear as "native" as possible — a method in which advertising content is presented in the context of the user's experience — will likely result in better ad performance.
However, there is an important question for investors to consider: how will an increase in the number of ads populating News Feed impact the user experience? It seems that investors wised up to the reality that by jamming a higher number of advertisements into the News Feed, Facebook could put off users; the stock was trading up approximately 5 percent at $51 per share the day after the third-quarter results were released. However, that still left Facebook with the need to show investors that its advertising strategy is not stagnating.
Facebook gave investors a reason to keep their confidence in its ability to monetize its platform earlier this month, announcing its decision to introduce video advertisements into users' News Feeds. The company announced last week that beginning December 19 it would place video ads for the 2014 film Divergent in select users' feeds, a decision that has been applauded by marketing experts. However, users are likely to be much less enthused; a November survey conducted by the global marketing consultancy Analytic Partners found that 83 percent of respondents "would find any kind of video that automatically plays in their [News Feeds] to be intrusive and as such would likely ignore them."
Video ads were not the only recent tweaks made to Facebook's advertising plans. Despite Ebersman's October comments, the social network has increased its ad load — or the percentage of ads that appear in an average Facebook user's News Feed. As Peter Kafka of All Things D reported Monday, Cantor Fitzgerald analyst Youssef Squali has calculated that the ad load has increased to 10 percent from 5 percent in the year-ago quarter. This growth is not necessarily a contradiction of what Ebersman told analysts during the conference call because it is likely to be temporary. It is not unusual for the company to increase its ad load during the largest shopping season of the year. The money spent on advertising in many different mediums increases in the fourth quarter.
But still, Squali wrote in a research note seen by the publication that this year's increase in Facebook's ad load is qualitatively different because its advertising "seems more amplified with bigger brands and a greater mix of higher-priced click-to-play video ads." As a result, the analyst expects advertising revenue to increase for the quarter, and he lifted his price target for the company's shares to $65, up from $63. The stock opened Monday at a price of $55.50 per share.
More From Wall St. Cheat Sheet:
Follow Meghan on Twitter @MFoley_WSCS