Facebook's New Feature and 2 Other Buzzing Social Media Stocks
LinkedIn (NYSE:LNKD): New research from Jill Konrath and Ardath Albee indicate that LinkedIn is now the most important sales tool in a sales representative's arsenal, after over 3,000 sales professionals, representing a broad base of outside and inside sales reps, sales managers, consultants and entrepreneurs from various sized companies, participated in this survey. Of the total, 4.9 percent were categorized as Top Sellers. Top Sellers are those individuals attributing most of their new business opportunities and revenue to their use of LinkedIn. "That means there's a whole slew of people out there who don't have a clue about what these people are doing. You can say these Top Sellers are spending time on groups or they have a really good profile, but you don't know how they're working or anything about their thought-process and their mindset," claimed Konrath.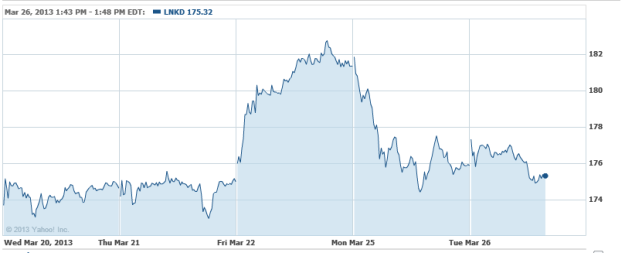 Yelp (NYSE:YELP): Yelp plans to release a new Revenue Estimator as a way to help merchants understand the amount of money they are making from leads through the company, Forbes reports. The new dashboard is available to both advertising and non-advertising merchants, Yelp counts the leads that a merchant gets through Yelp. This includes a lot of user actions, such as when someone: clicks to see a menu, makes a reservation through OpenTable, checks-in from inside the restaurant, uploads a photo from the business, clicks to view the company website, clicks for directions to get to the restaurant, or clicks to call the business on the Yelp app.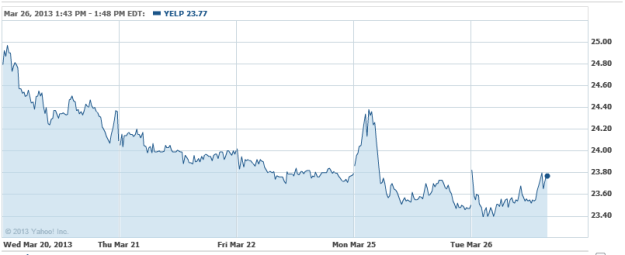 Facebook (NASDAQ:FB): The company started to add "reply" buttons to individual comments and grouping them accordingly. Additionally, "the most active and engaging conversations […] will be surfaced at the top" of posts, Vadim Lavrusik, Facebook's journalism program manager, explains via a note. However, as of now, only profiles with over 10,000 followers and pages will have the feature enabled currently. Furthermore, it will be limited to the desktop at first, with support for mobile coming "in the future."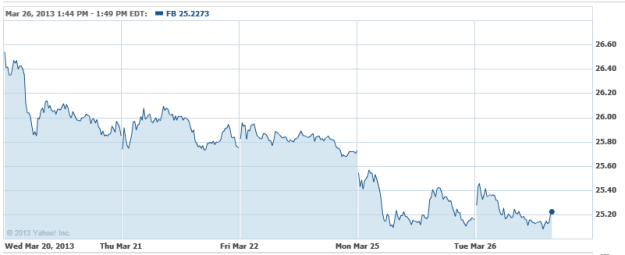 Don't Miss: Why Do Thousands of People in the UK Hate Amazon?