Facebook's Privacy Redemption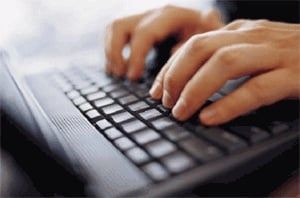 Facebook (NASDAQ:FB) and Microsoft (NASDAQ:MSFT) have admitted that they have received thousands of requests for information from the government during the latter half of 2012. Legal executives for the companies stated that Microsoft received between six and seven thousand requests while Facebook received between nine and ten thousand.
The companies have been trying to reassure customers, stating that only a fraction of their accounts were affected. After reports came out about the U.S. government collecting data on U.S. and foreign individuals, Facebook, Microsoft, and other companies have been facing a lot of heat.
Facebook hoped that stating the numbers would help people feel better. Ted Ullyot, Facebook's general counsel said in a blog that  "We hope this helps put into perspective the numbers involved, and lays to rest some of the hyperbolic and false assertions in some recent press accounts about the frequency and scope of the data requests that we receive."
Facebook stated that it has fulfilled about 79 percent of the government's requests. Microsoft says that it complied with requests for about 31,000 to 32,000 accounts. Both of the companies say they are going to try to release more information to the public.
Google  (NASDAQ:GOOG) is also talking with authorities, so it can also release information to the public. It wants to let them differentiate between different kinds of government requests.
According to a spokesman for the Justice Department, the government is working with data providers "to afford greater transparency to the public while preserving confidentiality required for law enforcement or national security reasons." This has been an ongoing issue since a government contractor leaked details about the PRISM Program this month.
Don't Miss: Is Instagram Video Competing With Twitter's Vine?