Facebook's WhatsApp Deal Has Mobile Carriers Flustered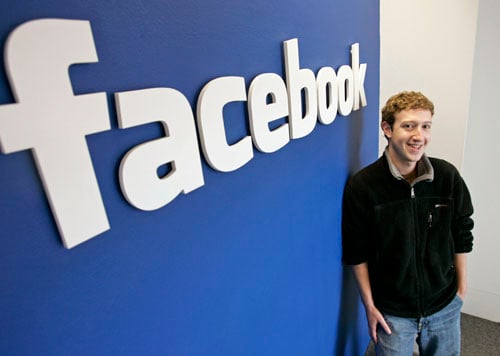 Facebook's (NASDAQ:FB) Mark Zuckerberg spent his Tuesday night schmoozing with telecom executives in Barcelona, apparently discussing Facebook's interest in mobile internet, Bloomberg reports. At the dinner, which happened at a Barcelona apartment, were 20 executives, many from top phone companies.
The dinner occurred mere days after Facebook secured a deal to buy popular messaging service WhatsApp for $19 billion, which, contrary to popular belief, Facebook did not snatch out from under Google's nose. A recent report form the Telegraph notes that Google never made an offer to acquire the popular mobile messaging service.
"WhatsApp was definitely an exciting product," Sundar Pichai, Google's Senior Vice President said at the Mobile World Congress. "We never made an offer to acquire them. Press reports to the contrary are simply untrue," per the Telegraph.
Zuckerberg was in Barcelona for the same gathering where he was the keynote speaker. The Facebook CEO, however, failed to captivate his audience. Rather than enlighten the crowd on the company's motivations for buying WhatsApp, he instead spoke of bringing Facebook for free to more users in the developing world using mobile internet.
The aforementioned dinner followed suit: Zuckerberg and other industry executives discussed Facebook's plan to team up with wireless operators in order to help connect more people in emerging markets over the internet for free.
Vodafone's CEO, Vittorio Colao, and Orange SA's CEO, Stephane Richard, were both in attendance at the soirée. Both Richard and Colao have emphasized the need to level the playing field between mobile operators; while Facebook benefits from its mobile advertising revenue and services like WhatsApp, continuing to gain users to the tune of millions, the wireless carriers that make it all possible are beginning to feel like they're getting thrown under the bus. The $19 billion WhatsApp deal only underscores the tension between the two parties, Bloomberg reports.
"The risk for us is being excluded from the world of services," Richard said in an interview this week at the Mobile World Congress in Barcelona. "If that happens, we'll be downgraded to simple pipes," he added, per Bloomberg.
Facebook reported a 55 percent leap in sales last year, to $7.6 billion, due primarily to enormous growth in mobile advertising. The social media company's market value has surged to $180 billion, which is more than Vodafone, Orange SA, and Telecom Italia SpA combined.
Indeed, analyst Eden Zoller, with the research firm Ovum, doesn't think Zuckerberg's proposal is likely to get very far. "Zuckerberg's proposal is Facebook-centric, with the social network and OTT players reaping the immediate benefits," said Zoller. "The direct monetization prospects for telcos are thin — the question remains as to whether this will be enough to counter the negative impact OTT services are having on operators," per Bloomberg.
More From Wall Street Cheat Sheet: