FCC Is Sprint-SoftBank-Clearwire Deal's Final Hurdle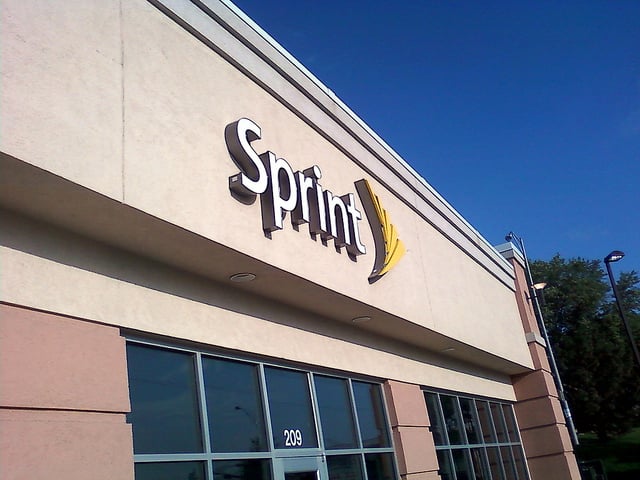 U.S. regulators are reportedly not requiring any divestitures from Sprint Nextel Corp. (NYSE:S) in its purchase of the remaining half of Clearwire (NASDAQ:CLWR) that it doesn't already own.
The Federal Communications Commission is simultaneously exploring the deals between Sprint and SoftBank (SFTBY.PK) and Sprint and Clearwire. SoftBank recently won a bidding war against Dish Network (NASDAQ:DISH) for Sprint, the nation's third largest wireless carrier. The Japanese telecommunications giant bought a 78 percent stake in Sprint for $21.6 billion.
Dish also had an extended bidding war against Sprint for Clearwire, as the satellite TV provider has been looking to break into the wireless phone market. Dish announced this week that it had dropped out of the race for Clearwire after Sprint raised its bid to $5 a share.
Crest Financial, a minority stakeholder in Clearwire, has called for Sprint to sell some of Clearwire's spectrum holdings in order for the deal to go through. It has been reported that the FCC has no intention of demanding divestitures from Sprint. That's good news for SoftBank, as the company is depending on getting as much spectrum for Sprint as it can in an effort to turn Sprint into a real competitor against rivals AT&T (NYSE:T) and Verizon Wireless (NYSE:VZ).
SoftBank will invest $5 billion right away for Sprint to build a new 4G LTE network. SoftBank already has a lot of experience with the technology, and is hoping it can bring network speeds in the U.S. up to par with the 30 to 40 percent faster networks it operates in Japan.
The FCC Chairwoman Mignon Clyburn has said she's recommended approving the deal to two other FCC commissioners. The FCC has over 70 pages worth of documents to go through, but could approve the deal as soon as Friday.
FCC approval is the final hurdle SoftBank needs to overcome to finalize its purchase of Sprint after getting the go-ahead from Sprint's shareholders and antitrust and national security regulators from the U.S. government. The deal represents the largest-ever Japanese takeover of an overseas company.
Follow Jacqueline on Twitter @Jacqui_WSCS