FCC to Keep a Close Eye on AT&T's New Data Plan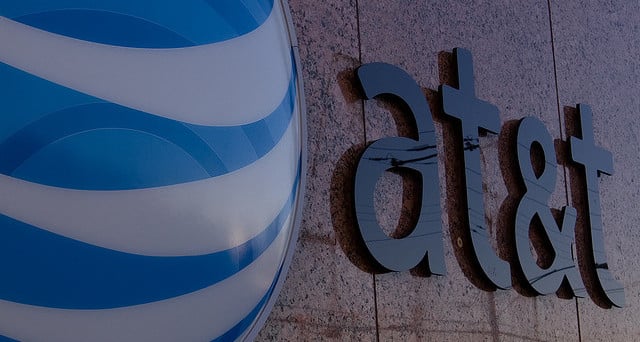 AT&T's (NYSE:T) recently announced "sponsored data" plan has already drawn criticism from those who believe it represents a threat to the net neutrality standards that were put in place with the formation of the Internet to keep the Web a free and fair place for everyone. Now, the Federal Communications Commission is saying that while it doesn't oppose the concept outright, the organization will be keeping a close eye on AT&T as it unrolls the option during the first quarter.
"It is not the sort of thing that should be prohibited out of hand," FCC Chair Tom Wheeler said, per Re/code. "But, again, history instructs us that not all new proposals have been benign. There has to be some ability on the part of government to oversee, to assess, and, if warranted, to intervene."
The plan will allow companies to pay to take on the data charges their websites and apps use, rather than charging consumers for accessing their content. If a company purchases a sponsored data plan from AT&T, then using that company's app or site won't pop up on your monthly wireless bill.
The concern is that sponsored content will have an advantage over un-sponsored content, making the net not so neutral after all. While such an option seems like a great way for consumers to save money and lets startups give people incentive to try their products, in reality, the companies that can afford to sponsor the data usage of their content will give that stuff a boost over other content.
So is this unfair or is this just the free market at work? "Letting the carriers charge more or less money to reach certain sites is discriminatory, and it's not how the Internet is supposed to work," policy director Matt Wood of the consumer group Free Press said in a statement seen by Re/code.
"The bottom line is that this can save money for our customers. We see no reason why this is not a good thing," AT&T public policy chief Jim Cicconi said on Thursday to Re/code. For now it appears as though the FCC is taking a wait and watch approach to the matter.
More from Wall St. Cheat Sheet:
Follow Jacqueline on Twitter @Jacqui_WSCS